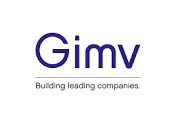 Gimv, together with other shareholders, has signed an agreement to sell its shares in Mackevision to Accenture. Headquartered in Germany, Mackevision is a market leader in Computer Generated Imagery (CGI). The acquisition will add state-of-the-art visualization capabilities to Accenture Interactive's content production and digital services portfolio and strengthen its ability to create engaging customer experiences.
Mackevision (www.mackevision.com) was founded in 1994 and has a team of more than 500 employees with offices in Germany, the US, the UK, South Korea, China and Japan. They design and produce high-end 3D visualizations, animations and visual effects (VFX) for images, films and interactive applications, including sales and marketing, online product configurations, virtual showrooms and point-of-sale experiences. With clients that include global brands, Mackevision has achieved most notable success in the automotive industry – where CGI-based and 'digital twin' visualization has experienced some of the earliest adoption. From online vehicle configurators, to virtual dealer showrooms, to AR/VR product experiences, to batch catalog image creation, it has demonstrated what is possible with life-like virtual imagery. Mackevision has earned international acclaim for its work on the HBO Series "Game of Thrones" – for which it was awarded an Emmy.
Since Gimv's investment in 2014, Mackevision successfully expanded globally with the opening of subsidiaries in China, South Korea and Japan but also reinforced its organization by completing the management team and by further professionalizing the company. Moreover, Mackevision realised an outstanding growth trajectory by almost tripling its revenues and by gaining key client references in all regions.
"Gimv's effort to truly understand Mackevision, our business and our people, brought real added value during our alliance," says Armin Pohl, CEO of Mackevision. "We are very thankful for the collaborative partnership over the last three years. We were able to implement our growth strategy and strengthen our market leadership, profitability and capacity for innovation. Our acquisition by Accenture is the next logical step in line with our strategy. Together, we are ready to take our business to the next level."
Eric de La Vigne, Principal at Gimv, comments: "Mackevision's management team has done a tremendous job in building the company to what it is today, having achieved a market leadership position globally and being referenced by the major automotive OEMs. We are very confident that the combination with Accenture will help the company to further grow in the automotive industry but also expand into new verticals and strongly benefit from the complementary offerings of Accenture."
"The cooperation with the management of Mackevision can be seen as a textbook example where different success factors came together. Firstly and most essentially, there was a clear common and very ambitious goal on the development of the company. Secondly, the complementarity of both partners resulted in a fruitful collaboration, supported by a deep mutual trust. Last but not least, our co-operation has always been enriching and fun. Therefore, we are proud having achieved this together and are very happy to have found in Accenture the best next owner for Mackevision's further development," adds Sven Oleownik, Head of Gimv Germany.
Over the entire holding period, the investment in Mackevision generated a return well above Gimv's long-term average return, with a positive impact on the last published equity value at 30 September 2017 of about EUR 0.7 per Gimv-share.
The transaction is subject to customary closing conditions. No further financial details on the transaction will be announced.