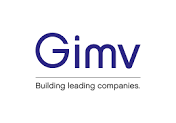 The Board of Directors of Gimv has decided, in application of Art. 7:215, §1, al. 3 of the Companies Code, to start a share buyback program of 20,000 shares in the framework of a share purchase plan for Gimv employees. Gimv will start the buyback program on 28 July 2023 until the targeted volume has been purchased with a final end date of 18 August 2023.
The buyback program will be conducted in accordance with applicable regulations. For this purpose, Gimv will mandate an independent broker to execute the program through open market purchases on Euronext Brussels. The purchased shares will be held as treasury shares until they have been transferred to the personnel.
Gimv will inform the market on the progress of the program in line with the applicable regulations. Today, Gimv holds 2,498 own shares.
ABOUT GIMV
Gimv is a European investment company, listed on Euronext Brussels. With over 40 years' experience in private equity, Gimv currently has EUR 1.5 billion of assets under management. The portfolio contains around 60 portfolio companies, with combined turnover of EUR 3.7 billion and more than 20,000 employees.
As a recognized market leader in selected investment platforms, Gimv identifies entrepreneurial, innovative companies with high growth potential and supports them in their transformation into market leaders. Gimv's five investment platforms are Consumer, Healthcare, Life Sciences, Smart Industries and Sustainable Cities. Each platform works with an experienced team across Gimv's home markets of Benelux, France and DACH, supported by an extended international network of experts.
Further information on Gimv can be found on www.gimv.com.
For further information please contact:
Kristof Vande Capelle, Chief Financial Officer
T +32 3 290 22 17 – kristof.vandecapelle@gimv.com