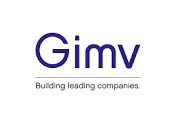 Luciad, a leading provider of high performance geospatial situational awareness technology that powers the world's mission critical operations, today announces that it has been acquired by Hexagon AB, a global provider of information technologies that drives productivity and quality across geospatial and industrial enterprise applications.
Luciad (www.luciad.com) was founded in 1999 as a spin-off from the University KU Leuven. Luciad's applications simplify the lives of developers and end users with advanced visual analytics that allow them to unlock the potential of real time location intelligence and create the foundation for next generation geospatial systems. From safeguarding critical assets to creating the digital infrastructure for smart cities, Luciad helps users implement intuitive command and control systems. Its customers depend on the company for high performance visualization that allows them to implement scalable solutions. Today, the company serves clients worldwide through a network of subsidiaries and resellers in Europe, Asia and the Americas. In addition, major systems integrators incorporate Luciad's software in their own products. Airbus Defence & Space, Boeing, Dassault, Lufthansa Systems, NATO and Unifly belong to the company's customers.
Gimv, together with co-investor Gimv Arkiv Tech Fund II and the other shareholders today sold their stake in Luciad to the Swedish-headquartered Hexagon (Nasdaq Stockholm: HEXA B), which generates revenues of EUR 3.2 billion with 18.000 employees. Luciad will become a fully owned subsidiary of Hexagon and will operate under its Geospatial division. The company's products perfectly combine with the offering from Hexagon. Therefore, we see Hexagon as the right partner to unlock the full potential of Luciad's technology.
Since Gimv's initial investment in spring 2013, the company's references and proof concepts for big data applications have contributed to the strategic value of the technology. Over the past years, the company's products evolved significantly, being from desktop only to web based, into 3D. Moreover, server capacity was added to its offering.
"Gimv has given us the platform we needed to evolve from startup to scale-up. During the 4 years that we were part of Gimv's portfolio, the organization has grown significantly without experiencing the growth pains that characterize this coming into adulthood for companies," said Marc Melviez, CEO of Luciad.
Tom Van de Voorde, Head of Gimv's Smart Industries platform and board member of Luciad comments: "We are delighted to have found a harbor for Luciad that will be stimulating and synergetic beyond the current standalone potential. Hexagon's clients will benefit from Luciad's world class geospatial software allowing them to use geospatial data in making excellent business decisions. During our investment period within Luciad, we have seen Luciad evolve from a timid software player to the leading player in its field thanks to excellent new product releases and hard work of the Luciad employees to establish Luciad as a brand of excellence in some of its verticals. Hexagon understood and experienced Luciad's power resulting in this transaction."
Luciad was the first investment of the Smart Industries team after the lauch of Gimv's platform strategy back in late 2012. Over the entire holding period, the investment in Luciad generated a return well above Gimv's long-term average return, with a positive impact on the equity value at 30 June 2017 of about EUR 0.75 per Gimv-share. No further details about this transaction will be disclosed.