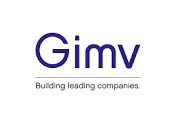 Brakel, a leading European climate control and fire safety specialist for commercial and industrial buildings, has been acquired by Kingspan, a global leader in innovative high performance insulation and building envelope solutions.
For 40 years, Brakel (www.brakel.com) has been a market leader in the Benelux region and the UK in the field of high-end quality solutions for glass daylight constructions (glass roofs and skylights), ventilation systems (top hung windows and flap ventilators) and fire safety systems (fire detection, smoke and heat extraction installations) in commercial and industrial buildings. These solutions are in response to the increasing demand for a comfortable, sustainable and safe indoor climate, using natural light and outside air. They are also made from high-quality recyclable materials, such as glass and aluminium. Brakel takes care of the production, distribution in the EU and the installation as well as the maintenance of these systems in the Benelux and UK. Gimv bought a majority stake in the company in 2015, and provided additional capital for the add-on acquisition of ArginaTechnics in 2016.
"Together with Gimv, Brakel has established a stable platform with sustainable products and an increased market position. Our ambition to penetrate in the EU end market and to expand our global distribution network is being strengthened and supported by Kingspan. We find in Kingspan an outstanding shareholder to accelerate the realisation of Brakel's ambition with a shared vision to create energy-efficient and sustainable building envelopes providing maximum comfort and safety for end users. As part of Kingspan's Light & Air division, we find an excellent foundation for continued growth and development of the business and its employees," says Ton van Gerwen, CEO of Brakel.
Rombout Poos, Principal within Gimv's Sustainable Cities platform comments: "Gimv is proud of having supported Brakel in its further expansion during the past years. Management did an excellent job to achieve this!"
Over the entire holding period, the investment in Brakel generated a return above Gimv's long-term average return. No further details about this transaction will be disclosed.