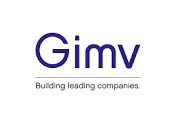 Gimv today announced a EUR 7 million investment in Ireland-based The Foundry Innovation and Research 1, Ltd. (FIRE1), a medtech company that is developing a connected monitoring solution to improve outcomes for people suffering from an increased risk of heart failure.This investment is part of a Series C financing of in total EUR 40 million from a strong syndicate of specialised investors, led by new investor Gilde Healthcare, with the participation of new investors Gimv and Seventure as well as all existing investors.
FIRE1 (www.fire1foundry.com) is the 15th medical device company and the 1st European spin-out from The Foundry, a successful Menlo Park, California-based medical device company incubator. FIRE1's first product is a novel remote monitoring solution to improve outcomes for patients suffering from an increased risk of heart failure. Early detection enables a timely intervention and adjustment of pharmacotherapy, the Us avoiding hospitalisation, improving quality of life and lowering health care costs.
FIRE1 is led by an experienced medical devices team working closely with researchers, clinicians, patients and payers to help reduce the burden of heart failure.
Patrick Van Beneden, Partner in Gimv's Health & Care platform, on this transaction: "We are very pleased to be involved in FIRE1, a company with an experienced team That is developing a new monitoring device for heart failure. This is a market with growing unmet needs, as cardiac disease is currently the world's leading cause of death. This financing represents one of the bigger medtech transactions in Europe over the last months and is supported by an outstanding investor syndicate."
The current financing, in which existing investors New Enterprise Associates, Lightstone Investors and Medtronic are also participating, will be used to complete a first-in-human study as well as for the submission of an IDE.
ABOUT GIMV
Gimv is a European investment company with almost 38 years' experience in private equity and venture capital. Listed on Euronext Brussels, Gimv currently manages around 1.6 billion EUR (including co-investment partnerships) of investments in about 50 portfolio companies.
As a recognized market leader in selected investment platforms, Gimv identifies entrepreneurial and innovative companies with high-growth potential and supports them in their transformation into market leaders. Gimv's four investment platforms are: Connected Consumer, Health & Care, Smart Industries and Sustainable Cities. Each of these platforms works with a skilled and dedicated team across Gimv's home markets of the Benelux, France and Germany and can count on an extended international network of experts.
More information on Gimv can be found on www.gimv.com.
For further information please contact:
Patrick Van Beneden, Partner in Gimv's Health & Care platform
T +32 3290 2136 –  patrick.vanbeneden@gimv.com
Frank De Leenheer, Investor Relations & Corporate Communications Manager
Gimv T +32 3 290 22 18 – frank.deleenheer@gimv.com