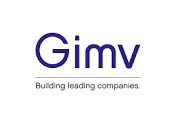 Gimv invests in immuno-oncology company ImCheck Therapeutics
Gimv today announces a EUR 5 million investment in French ImCheck Therapeutics, an emerging player in the field of cancer and auto-immune immunotherapies that focuses on the development of first-in-class antibodies that activate the immune system against different cancer types. This investment is part of a total Series A financing of EUR 20 million from a consortium of specialized life sciences investors including Kurma, Boehringer Ingelheim Venture Fund (BIVF), Idinvest and Life Science Partners (LSP).
ImCheck Therapeutics was founded in 2015 as a spin-off from the Paoli-Calmettes Cancer Institute in Marseille (France). The company is developing innovative antibody therapeutics in the field of immuno-oncology, based on scientific assets originating from the pioneering work of Prof. Daniel Olive. The funds will be used to advance its lead candidates towards clinical development, as well as to progress its discovery programs.
Karl Nägler, Partner in Gimv's Health and Care platform, on this transaction: «We are excited to partner with ImCheck and with such a strong syndicate of first class biotech investors, given the game-changing potential of ImCheck's development candidates for the treatment of cancer. After earlier investments in Topas Therapeutics, G-Therapeutics, Endostim, Spineart and Breath Therapeutics, ImCheck Therapeutics in the sixth new investment of Gimv's Health & Care team over the past 12 months.»