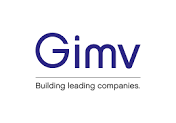 Topic: Investment
Mediar Therapeutics (Cambridge, MA, USA), a company developing a portfolio of first-in-class therapies to treat fibrosis, announces a 105mio USD financing including a 85mio USD Series A co-led by Novartis Venture Fund and Sofinnova Partners. The round is further joined by Gimv together with Pfizer Ventures, Mission BioCapital, Pureos, Bristol-Myers Squibb, Eli Lilly, Ono Venture Investment and Mass General Brigham Ventures.
Fibrosis, triggered by inflammation or injury, results in an abnormal production of scar tissue that can lead to organ failure. Luckily not all fibrosis leads to organ failure. Today, no cure for fibrosis exists and current therapies are suboptimal. Mediar Therapeutics was founded on pioneering fibrosis research from Harvard Medical School and Mass General Brigham & Women's Hospitals. Mediar works on a pipeline of unique factors influencing myofibroblasts, the key cell type driving fibrosis progression.
This Series A financing will allow Mediar Therapeutics to accelerate with the development of a portfolio of first-in-class antibody treatments with a unique potential to treat fibrosis at different stages of the disease. Two of the programs will advance into human studies by 2024.
Andreas Jurgeit Ph.D, Partner Life Sciences at Gimv who has also joined the board of directors of Mediar Therapeutics comments: "Mediar is a unique combination of science, talent and the opportunity to serve a significant unmet medical need. Fibrosis contributes to a significant percentage of deaths in the industrialized world and today no cures or appropriate treatments exist. We are very pleased with Gimv joining a strong syndicate of leading global life sciences investors to back Mediar Therapeutics. We are looking forward to work closely together with the management, our industry partners and co-investors to realize Mediar Therapeutics' mission."
Christoph Kocher, Associate at Gimv, added: "Mediar's vision of leveraging myofibroblast biology to address major unmet needs in patients suffering from fibrotic pathologies fully embodies the mission of Gimv´s Life Sciences platform: Building leading companies that have a sustained impact on patients and society.