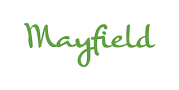 Grove Collaborative raised $150 million in its Series D round, bringing its valuation across the $1 billion mark.
The company, which makes natural home and personal care products, had previously raised over $60 million, according to Crunchbase.
Subscribe to the Crunchbase Daily
The new round was led by Lone Pine Capital, Glynn Capital, and General Atlantic. A new investor, Greenspring Associates, as well as existing investors Mayfield Fund , NextView Ventures, Norwest Venture Partners, MHS Capital and Heron Rock Capital also participated, according to a statement from the company.
With the fresh cash, the San Francisco-based company plans to expand into clean beauty, create more sustainable packaging and products, and hire more than 100 new employees for its Grove Guide team, which answers customer questions and educates shoppers about the company's natural products.
Grove Collaborative, which was founded in 2016, promotes its products as natural and healthier for users and better for the environment. It's known for products like its "tree free" toilet paper made of a bamboo and sugar cane blend. Grove Collaborative has household, personal care, baby, and pet products.
The direct-to-consumer company also has a partnership with Mrs. Meyers Clean Day and sells Mrs. Meyers products on the Grove website. It competes with other e-commerce and natural products companies such as the Honest Company (aka Jessica Alba's natural goods company).
Grove Collaborative is growing quickly, expecting its revenue to triple in 2019. The company says it grew eight-fold between May 2017 and May 2019.
The company last raised its $35 million Series C in January 2018. It raised a $6.7 million Series A in July 2016, and a $15.4 million Series B in April 2017, according to Crunchbase.
TechCrunch also reported in December that the company was quietly raising money. Filings showed that the company was raising $27.4 million and $76.4 million in 2018, in addition to its Series C.