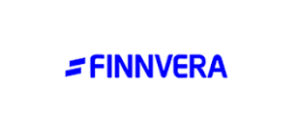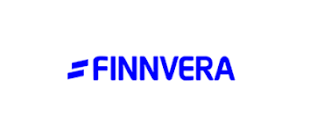 Midaxo, the Finnish developer of the award-winning cloud M&A platform, announces a €12.9m funding round comprising of €10.3m for the company and €2.6m for the existing shareholders – led by major growth investor Idinvest Partners, with the participation of the existing investors Tesi (Finnish Industry Investment) and EOC Capital. This B round brings Midaxo's total funding to €18.6m and follows a period of sustained and rapid growth. In 2017, Midaxo more than doubled its revenue and expanded its customer base to hundreds of leading corporations, consultants, and private equity firms, including over 40 companies on the Fortune 1000 list, such as HP, Philips, Daimler and Verizon. With Additional Funding, Midaxo Reinforces Its Position as The Leading Provider Of M&A Software.
After successfully entering the US, Midaxo is now focused on expanding its European operations, including into the Nordic region. Midaxo has 70 employees across four offices in Boston, Helsinki, Amsterdam, and Riga. Headcount has doubled over the past year and is set to further increase as the company is actively looking to recruit a number of high-quality software developers in Helsinki.
Finnvera has been one of the investors enabling Midaxo's growth and internationalisation.
– Our co-operation with Midaxo has been excellent and we hope all the best for them in the future. Now that our role as an early stage risk sharer has been fulfilled and Midaxo's future is secured by capable investors, the time for our exit is right, says Heidi Ahonen, manager at Finnvera.
Midaxo helps companies run successful M&A and corporate development projects – minimizing deal risk and maximizing value creation.
– Virtually all larger corporations and 60% of mid-market companies actively use M&A to grow and accelerate their transformation. To consistently succeed in M&A, thought-leaders use purpose-built tools to drive systematic, transparent, and repeatable deal execution from opportunity identification through to integration. For example, their due diligence efforts take 50% less time and 50% less resources, enabling faster reaction and more thorough analysis. With its leading software, Midaxo is proud to support M&A professionals in their important and complex work, says Ari Salonen, CEO at Midaxo.
For further information, please contact:
Heidi Ahonen, manager, Finnvera Oyj
+358 400 606 122
heidi.ahonen(at)finnvera.fi
Ari Salonen, CEO, Midaxo Oy
+1 617 818 0501
ari.salonen(at)midaxo.com
Midaxo Oy's cloud software helps companies succeed in mergers & acquisitions by driving an efficient end-to-end process from target identification and due diligence to integration. www.midaxo.com and @Midaxo