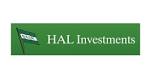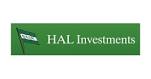 HAL and management completed the sale of 100% of the ownership interest in AudioNova International B.V. to Sonova Holding AG for an enterprise value of € 830 million.
This transaction was already announced on May 4, 2016.
AudioNova operates more than 1,300 stores in eight European countries and reported 2015 revenues of € 359 million and an operating income of € 47 million. The transaction resulted in a net capital gain for HAL of approximately € 490 million(€ 6.24 per share)
.
HAL HOLDING N.V.
September 15, 2016