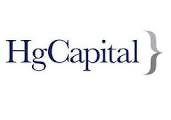 21 August 2017, London: HgCapital is pleased to announce that it has sold Sequel Business Solutions ('Sequel'), a provider of software and services to the Lloyd's of London and the broader insurance markets, to Verisk Analytics (Nasdaq: VRSK), a leading data analytics provider serving customers in property/casualty insurance, natural resources, and financial services. Headquartered in Jersey City, NJ USA, Verisk Analytics operates in 29 countries and is a member of Standard & Poor's S&P 500® Index.
HgCapital partnered with the management of Sequel in July 2014 to support the acquisition from its founder. The deal represented the fourth investment for the Mercury 1 fund and resulted from HgCapital's ongoing focus on the insurance software sector.
Led by CEO Mario Garcia and with HgCapital's support, Sequel has transformed over this period. Its core Eclipse product set has been broadened to a full suite supporting all the complex risk activities of insurers and brokers, including risk aggregation, claims management and re-insurance; customer numbers have tripled; and Sequel's business model has rapidly transitioned to recurring revenue. Over the past three years, the company has seen compound revenue growth of 14% per annum.
Following this sale, the Mercury 1 Fund will have delivered combined returns of 3.0x of invested cost and a c. 44% gross IRR on all realised investments, including proceeds from the prior sales of Zitcom to Intelligent (announced in June 2017 for 3.3x and 141% gross IRR) and Relay Software to Applied Systems (announced in August 2016 for 2.1x cost and 39% gross IRR). The Mercury 1 Fund has now delivered in aggregate 83% of invested cost on all realised investments.

Mario Garcia, CEO of Sequel, said: "I would like to thank HgCapital for being a great partner as we developed Sequel into the leading provider of software to the complex insurance market. They had a transformative impact on our business. We are thrilled to join Verisk, whose data and technology capabilities will allow us to continue to deliver first class service to our customers."
Sebastien Briens, Partner at HgCapital, commented: "We are delighted that Sequel can continue to flourish with such a strong and capable partner. We are proud to have been associated with Mario and his team in driving the growth of Sequel in the past three years, and believe that the business is very well positioned to be successful within the property/casualty insurance markets."
HgCapital and Sequel were advised by Quayle Munro, Linklaters and Deloitte.