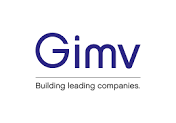 04/12/2019 – 06:45 | Portfolio
In a Series B financing round of USD 53 million, Gimv is increasing its investment in French ImCheck Therapeutics (www.imchecktherapeutics.com), an emerging player in the field of cancer and auto-immune immunotherapies. The round was co-led by Pfizer Ventures (NYSE: PFE) and Bpifrance and joined by new investors specialized in life sciences. Gimv and other existing shareholders also participated for a significant portion of this raise.
The proceeds of the Series B will be used to fund the initial clinical trial for ImCheck's first-in-class monoclonal antibody ICT01, to further expand the company's broad pipeline of immunomodulators targeting the butyrophilins super-family and to bring additional immuno-oncology antibody programs into the clinic.
Bram Vanparys, Partner in Gimv's Health & Care platform, about this new phase: "Imcheck has made significant progress since our investment in its Series A. We are very proud to have complemented Imcheck's existing investors syndicate with a mix of reputable US and EU investors. Gimv's significant participation in this Series B shows our firm belief in the impact Imcheck's pipeline can have in the oncology and autoimmune space."