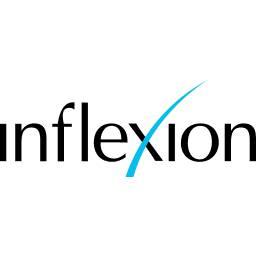 Inflexion is pleased to announce it has agreed to make a minority investment into YER, a leading Netherlands-based specialist secondment and recruiting agency. The investment is Inflexion's second in the Netherlands in the last 12 months following its investment into e-bike component manufacturer enviolo in March 2022. The investment is being made by Inflexion's dedicated minority investment fund, Partnership Capital II.
Founded in 1987, YER offers high scarcity talent in undersupplied fields such as engineering, IT, public sector and finance to a range of specialist end market verticals. The business has over 950 clients including ASML, Bosch, DAF, KLM, VDL and Rabobank, and operates internationally from nine local offices in the Netherlands, four in the USA and one in Belgium. Inflexion has deep experience in this sector following investments in FDM, K2 Partnering Solutions, Red Commerce, Sparta and Calco.
Working closely with the founder of YER, Jaap Kooijman, and the management team led by CEO Johan Overgaauw, Inflexion will support the growth of the business by further developing existing and new customer relationships and through continued international expansion, both organically as well as through selective M&A.
We are delighted to have partnered with Jaap and Johan and the broader team at YER and look forward to using our strong sector expertise to support them with their ambitious plans. They have built a fantastic business and we are really impressed with the growth journey that YER has been on so far. Our unique minority capital offering will allow them to keep control, whilst having the added benefit of access to Inflexion's extensive experience of building market leading international companies.
This is a really exciting opportunity for YER and the continued potential for the business in both the Netherlands and internationally is huge. We are confident that Inflexion is the right partner for the next stage of our growth and have been impressed with their global presence and sector knowledge, whilst benefiting from a local presence in the Dutch market. This partnership will allow us to continue building out YER, and we can't wait to get started.
Johan Overgaauw, CEO,
YER
The transaction is subject to customary regulatory approvals and is expected to close in Q1 2023.