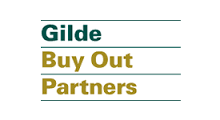 March 26, 2018 Amsterdam – On 22 March, Gilde Buy Out Partners joined Esdec as a new shareholder. Esdec develops, produces and delivers professional mounting systems for solar panels. The fast growth and the innovative characteristics of Esdec, have fuelled Gilde's ambition to play an important role in supporting the existing management team in realizing the company's growth ambitions. With this transaction the shares of investors Holland Venture and Dolfin Capital will be acquired by Gilde.
With its innovative mounting systems, Esdec is playing a key role in addressing the growing demand for solar energy. In 2017 the production of solar energy grew with an impressive 40%. The focus on innovation did not go unnoticed as Esdec won the Solar Innovation Award 2017 and it was nominated as FD Gazellen 2017.
Innovation
Investing in innovation is key for Esdec. "The continuous quest for smarter, better and faster solutions for our customers is our main driver, every single day.", according to Stijn Vos, CEO and shareholder of Esdec. To maintain the position as market leader, the innovation engine continues to run at full speed. Esdec again introduced a new range of products this month, has strengthened its management team with a director Technology and Innovation, has extended its R&D team from 2 FTE to 10 FTE and has started construction of its 1000m2 innovation centre. Overall, the number of employees has tripled in two years. Vos added to this: "Together with Holland Venture and Dolfin Capital we have strengthened our market position significantly since 2015. I am grateful for their contribution which has brought Esdec to the point where it is ready for the next growth phase with Gilde."
"Esdec stands out due to its strong product portfolio and fast growth. We are impressed with what the management team has achieved in recent years, together with Dolfin and Holland Venture, as well as by innovations currently being developed. We see numerous possibilities to further accelerate growth in this next phase for the company, together with the management, in both the EU and in the USA, and both organically as well as through acquisitions.", according to Maurits Boomsma, Partner at Gilde Buy Out Partners.
International sales
In a rapidly growing market which initially was driven by subsidies and now has really opened up due to a decrease in solar energy costs, Esdec focuses on key markets: Benelux, France, the Nordics and USA. In the EU and USA, it has recently hired multiple international sales managers. "Under the leadership of Stijn Vos, Esdec has accomplished a lot. This is apparent in the significant expansion of the (R&D) team, the international expansion that was realized and the move to a new facility, four times the size as the old one. The company is now ready to seize the enormous growth potential in the market. We wish the new shareholder Gilde the best of luck with this next step!" says Hubert Verbeek, Managing Partner Holland Venture. Read more at: http://gilde.com/news/2018/innovation-efforts-pay-off-gilde-buy-out-partners-invests-in-esdec