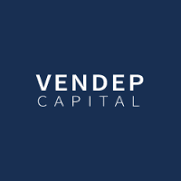 Aix-en-Provence, France, August 28, 2017 – Inside Secure (Euronext Paris: INSD), at the heart of security solutions for mobile and connected devices, today announced it has completed the acquisition of Meontrust, a Finland-based cybersecurity emerging-growth company, in an all-cash cash transaction of up to 5 million euros.
Meontrust has developed MePIN™, a flexible authentication, identification and authorization technology, ideally suited for the financial, insurance, retail and telecom markets. MePIN dynamically authenticates a user with a tap, PIN, fingerprint or face recognition, depending on the service provider. It runs on all major operating systems and is flexible to serve small to very large customers. The MePIN solution is provided as an on-premise deployment or as a cloud-based service with customers paying on a subscription or "pay-per-use" basis.
Meontrust's authentication capability is vital in serving the strong demand seen from banks to meet the more stringent authentication requirements for all online payments imposed by the European Union by 2018. These include PSD2 (Payment Services Directive) and GDPR (General Data Protection Regulation). This acquisition is a significant step in accelerating the deployment of Inside Secure strategy.
Vendep Capital
Vendep Capital Fund invests primarily in Finnish startups offering software to B2B customers. In April 2017, Vendep Capital launched a new €40 million fund aimed at SaaS startups. The fund was raised from Finnish private and institutional investors such as Tesi (Finnish Industry Investment Ltd) and The Finnish Innovation Fund Sitra. The fund may make investments alone or as part of a syndicate.