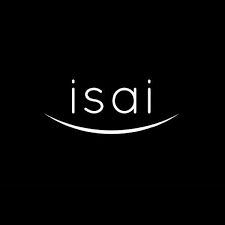 ISAI Expansion, the ISAI platform's Tech Growth and Growth Buyout fund and Keensight Capital, one of the leading private equity managers dedicated to pan-European growth buyout investments, announced today their successful exit from M33, the holding company of the Theodo Group ("the Group"). Theodo's two founding directors, Benoît Charles-Lavauzelle and Fabrice Bernhard, will be increasing their stake in the Group.
Launched in 2009, the Theodo Group and its 10 specialized enterprises support their clients in their digital transformation using the best technologies and a methodology inspired by lean and agile. Combining speed with high quality, the Group supports large international groups such as Total, Carrefour and BNP Paribas, as well as prestigious, fast-growing enterprises such as Qonto, Cajoo, Made.com and sunday.
Through the active support of its shareholders, the Group has achieved considerable success in recent years, marked by substantial growth, international expansion, team development and the creation of new expertise through internal projects and external growth.
Since the investment of Keensight Capital and ISAI Expansion in March 2018, the Group's turnover has grown by an average of 30% per year, reaching €64 million in 2021.
In recent years, the Group has developed new expertise with the launch of subsidiaries specialized in Cloud solutions. This includes Padok in 2018, and in 2021, eHealth with Hokla and in Serverless with Aleios. These enterprises complement the Group's expertise in: web development through Theodo, Theodo UK and Theodo US; mobile through BAM; data and AI through Sicara; and fintech through Sipios.
The Group now benefits from a strong service offering across 10 verticals based in Paris, London, and New York, as well as in Morocco where the Group acquired in 2019 Nimble Ways, a digital solutions and artificial intelligence consulting company. Spanning across three continents, the Group has also expanded locally with the opening of two new offices in Lyon and Nantes in 2021.
Benoît Charles-Lavauzelle and Fabrice Bernhard, Founders and Managing Directors of the Group, said: "We have been fortunate in recent years to have worked with such exceptional partners as Keensight Capital and ISAI. Their involvement and experience have allowed us to achieve our ambitious objectives in terms of growth, expansion in France and abroad, strengthening our team and attracting talent."
Philippe Crochet, Managing Partner at Keensight Capital, added: "We are delighted to have been able to support Benoît and Fabrice at an important stage in their Group's development. Thanks to a differentiated service offering with cutting edge technology, an ability to attract new highly qualified talent and – above all – thanks to its two visionary leaders, the Theodo Group is a success and has a very bright future. The Keensight Capital team is proud to have contributed its expertise in the tech sector and its experience in profitable growth strategies."
Pierre Martini, Managing Partner at ISAI and Head of the Expansion Funds, concluded: "We are very proud of how far we have come working with Benoît and Fabrice. The Group has succeeded in maintaining its DNA and unique values, while simultaneously scaling up considerably. It has continued to attract the talent that will enable it to continue its exceptional growth trajectory in an ever more dynamic market.
About the Theodo Group
The Theodo Group is a consulting and implementation firm in digital technologies. With over 500 employees in Paris, Nantes, Lyon, London, New York and Casablanca, the Theodo Group supports large groups such as BNP Paribas, Carrefour and LVMH, as well as established enterprises such as Qonto, Cajoo and MADE.com.
Founded in 2009 by Benoît Charles-Lavauzelle and Fabrice Bernhard, the Theodo Group today brings together 10 enterprises that all work on creating digital solutions for businesses: Theodo, Theodo UK and Theodo US, Nimble Ways in Morocco for web development, BAM for mobile, Sicara for Big Data and AI, Sipios for fintech, Padok for DevOps, Hokla for health tech and Aleios for Serverless. In 2021, the Theodo Group achieved €64 million in revenue, 50 times more than in 2012.
https://www.m33.tech/ https://www.theodo.fr
Press contacts:
Theodo Group Agathe Lélu – agathel@theodo.fr – + 336 84 15 35 58
Sources Chloé Rossignol – chloe@sources.agency – +336 23 08 11 90