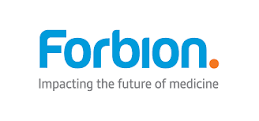 Funding to advance a breakthrough non-hormonal treatment for symptoms of the menopause, into a Phase 2b study in Q4 2018
Stevenage, UK, 29 August 2018 – KaNDy Therapeutics, a clinical-stage Women's Health company, today announces it has successfully closed a Series C financing round, raising £25 million from new US investor Longitude Capital, and existing internationally recognised life sciences investors Advent Life Sciences, Fountain Healthcare Partners, Forbion Capital Partners and OrbiMed.
The proceeds will enable KaNDy Therapeutics to advance its breakthrough non-hormonal drug candidate, NT-814, for treatment of multiple symptoms of the menopause, through a multi-country Phase 2b dose-ranging study due to start recruiting patients in Q4 2018 with headline results expected in late 2019.
Commenting on the financing round, Mary Kerr CEO of KaNDy Therapeutics, said:"We are delighted by the level of enthusiasm and financial support we have received from our investors and would like to welcome Longitude Capital into the syndicate and the board of directors. Our investors and the KaNDy management team are united by the common belief that NT-814 has the potential to be a transformational treatment for the millions of women worldwide who suffer debilitating symptoms of the menopause."
NT-814 is an orally administered once daily, potent and selective small molecule dual antagonist of both the neurokinin-1 and 3 receptors. It is being developed by KaNDy Therapeutics to provide a viable alternative to hormone replacement therapy. In June 2018, the Company announced positive data from the Phase Ib/IIa proof of concept clinical trial which showed that women who were treated with NT-814 once daily for two weeks at the most effective doses evaluated, experienced a rapid and profound reduction in two key symptoms of the menopause, namely frequency and severity of hot flashes and the number of night time awakenings
Josh Richardson, M.D., Managing Director of Longitude Capital said: "We were very pleased to participate in this funding round. We have been impressed with the data announced thus far, by KaNDy's business strategy and the strong and experienced management team. We believe NT-814 has the potential to greatly improve the quality of life of millions of women worldwide and we look forward to supporting the Company as it continues to progress this potentially transformational candidate through the clinic towards commercialization."
A Phase 2b study to further evaluate the safety and efficacy of NT-814 in women with bothersome post-menopausal symptoms, and to establish the optimum dose to take forward into Phase 3, is anticipated to start recruiting patients in the US, Canada and the UK in Q4 2018, with headline results expected in late 2019.