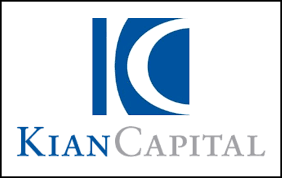 Jun 10, 2020
Kian Capital Partners, a middle-market focused private investment firm, is pleased to announce a successful exit from its investment in TrueLearn ("TrueLearn") through a sale to LLR Partners ("LLR"). Terms of the transaction were not disclosed.
Headquartered in Mooresville, NC, TrueLearn is a leading provider of virtual learning and exam preparation software for physicians and healthcare professionals seeking Board licensure and accreditation. The Company relentlessly advocates for learners seeking to maximize outcomes across a multitude of healthcare fields, including medical specialties such as General Surgery, Anesthesiology, and OB/GYN, and partners with medical schools and healthcare training programs to promote the highest levels of success. TrueLearn's innovative platform leverages elements of cognition and data science to help make learning more durable, while providing insightful performance analytics to faculty that can be used to guide teaching.
The business was founded in 2008 by Dr. Joshua Courtney, while completing his own Anesthesiology residency. In early 2017, Kian made a minority investment in TrueLearn that enabled Dr. Courtney to regain full control of his business and focus on key growth initiatives to drive the business forward. Since then, Kian has served as a value-added Board member and financial partner to Dr. Courtney and the Truelearn executive team as they've successfully executed a winning strategy, resulting in significant growth.
"Kian has been a true partner over the last three years, offering insight and flexibility as we shifted our operations to the Charlotte area, bolstered our executive team and attained important growth targets," Dr. Courtney stated. "It was a huge benefit to have a financial partner I could rely on as we navigated through a tight timeline to close our deal in 2017. Kian's genuine partnership approach was paramount during an important period in the Company's history, resulting in a rewarding relationship that has positioned TrueLearn for accelerated growth as we look to serve our customers in new and exciting ways in the future."
E-learning solutions such as those offered by TrueLearn are in high demand as institutions adjust to asynchronous and remote classroom environments. In recent months, TrueLearn has expanded its offerings beyond physician education to adjacent healthcare markets including pharmacy and allied health. This shift has helped meet rising needs of medical schools, residency programs and allied healthcare programs, which seek to train learners in remote settings, while continuing to address the problem of healthcare workforce shortages.
"At Kian, we have a flexible investment mandate that allows us to structure investments to meet the unique needs of companies and their founders. We were proud to back Josh and his executive team with a capital solution that helped TrueLearn achieve such success," commented Matt Levenson, Partner at Kian Capital. "LLR brings valuable expertise in the education, technology and healthcare industries. TrueLearn is well-positioned to take advantage of all the resources and experience that will be available as they grow to the next level. We look forward to developing future partnerships within the e-learning and test prep space."
DC Advisory acted as exclusive financial advisor to TrueLearn.