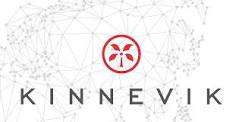 In view of announcements made by other parties involved, Kinnevik AB (publ) ("Kinnevik") today announced that it intends to sell its remaining 3.6% stake in Lazada Group S.A. ("Lazada") to Alibaba Group Holding Limited ("Alibaba") for a gross consideration of USD 115m.
Founded in 2012, Lazada is the one-stop eCommerce gateway for local and international sellers and brands to the consumers in six distinct Southeast Asian markets: Indonesia, Malaysia, the Philippines, Singapore, Thailand and Vietnam.
In April 2016, Kinnevik sold slightly less than half of its shares in Lazada to Alibaba for a gross consideration of USD 57m as part of a larger transaction where Alibaba became Lazada's controlling shareholder. The 2016 transaction equated to a post-money equity valuation of USD 2.0bn for Lazada. In connection with the transaction, Kinnevik and other shareholders entered into a put-call arrangement with Alibaba, giving Alibaba the right to purchase, and the shareholders the right to collectively sell, the remaining stakes at fair market value within 12 to 18 months post closing of the transaction.
The intended sale of Kinnevik's remaining 3.6% stake in Lazada for USD 115m equates to an implied valuation of USD 3.15bn for Lazada. The transaction implies a SEK 327m, or 47%, uplift versus Kinnevik's recorded fair value per 31 March 2017. In total, Kinnevik's investment of SEK 503m in Lazada is expected to result in a gain of SEK 933m, a cash-on-cash multiple of 2.9x and an IRR of 33%, as at 27 June 2017.
For further information, visit www.kinnevik.com or contact:
Torun Litzén, Director Investor Relations
Phone +46 (0)8 562 000 83
Mobile +46 (0)70 762 00 83
Kinnevik is an industry focused investment company with an entrepreneurial spirit. Our purpose is to build the digital consumer businesses that provide more and better choice. We do this by working in partnership with talented founders and management teams to create, invest in and lead fast growing businesses in developed and emerging markets. We believe in delivering both shareholder and social value by building well governed companies that contribute positively to society. Kinnevik was founded in 1936 by the Stenbeck, Klingspor and von Horn families. Kinnevik's shares are listed on Nasdaq Stockholm's list for large cap companies under the ticker codes KINV A and KINV B.