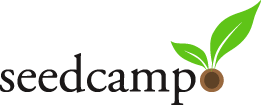 To thrive in the current uncertain macroeconomic environment paired with unprecedented technological advancement, organisations of all sizes and across industries, are required to work more efficiently with leaner teams. Now, probably more than ever, it is essential to invest in workforce development and optimisation, to strengthen the employer and employee relationship, boost employee engagement, and ensure a successful long-term collaboration.
This is why we are excited to back Koios, a UK-based voice-driven AI platform set to drastically reduce cost and friction in the personality and management insights market, empowering human understanding between employers and employees. What makes this partnership even more remarkable is that the company was co-founded by our alumnus Alex Lewis, who in his role as Head of Talent, led our talent initiatives and supported our portfolio companies from 2021 until earlier this year.
On a mission to fundamentally improve the way that organisations work with their talent, Koios leverages proprietary voice-driven AI algorithms, to provide low friction and cost-efficient personality insights, thus enabling managers and teams to work together more effectively. Aiming to provide talent leaders and organisations with bespoke ways to communicate, motivate and develop each employee, the company is developing and applying state-of-the-art audio deep learning models using original data collection with an emphasis on a conscientious and ethical approach. To ensure the inclusivity of all people, regardless of race, gender, or geographical origin, Koios acquires original training data.
Started in 2020 by Alex, alongside his friend Tom Sherwood, Koios is rooted in the first-hand pain of lacking tech solutions to support managers and teams the founders have experienced as talent leaders themselves.
Alex Lewis, COO comments:
"In our roles at Spotify, and Seedcamp respectively, Tom and I had been helping companies across the Big Tech, start-up, and the scale-up world for years and one of the biggest buzzwords and blockers to hiring at the time was "culture fit", which we despised as it had connotations of an individual having to "fit in" rather than a company enabling the success of each employee. As managers and leaders, we'd been through personality assessments over the years and we recognised that there were some useful insights in the more "robust" assessments, and questioned why there wasn't greater adoption across the industry below leadership level (93% of the market wasn't being served). After speaking with industry leaders, they made it clear that if friction from self-assessment could be removed and a more cost-effective model be put in place, then there was a great opportunity for mass adoption. 
With the addition of Martin Lukac, as Co-Founder and Chief Data Scientist, Koios developed its proprietary technology to understand personality using voice. Designed as an enablement tool, Talent/Recruiting/HR teams can easily run the Koios app inviting existing employees to partake or sit over existing candidate interview processes. A minimum of 90 seconds is required to provide a bespoke set of personality and management insights from a candidate or employee's voice to ensure their success in their role.
Lewis adds: "Not only can we provide existing workforce analysis, we will be able to run Koios over the top of an interview process at the click of a button and provide insights from 90 seconds, without the need to change the process or for the candidate or employee to do anything other than consent, of course. We are very conscious to eliminate as much of the bias as possible in the algorithms/models, so we spend a lot of time manually gathering and curating our training data to ensure that our tool serves everyone, regardless of their demographic — be it gender, ethnic background, or accent — so we can provide fair and inclusive insights to be used to lead, manage and develop employees, categorically not to assess their suitability for a role."
On why we backed Koios, our Managing Partner Carlos Espinal MBE, emphasises: "Koios brings much-needed innovation in the talent development industry, particularly in the tech sector. Having worked closely together with Alex in his previous role as Seedcamp's Head of Talent, I've admired his dedication and passion for nurturing talent across our portfolio and empowering them to thrive. Leveraging voice-driven AI, the platform helps find a better fit between employers and employees, thus facilitating a successful and productive, long-term collaboration. We couldn't be more excited to back such an exceptional team on their mission to enable employees to reach their full potential and leaders and organisations to develop their workforce effectively."
We are thrilled to lead Koios's $550k Pre-Seed funding round, alongside Evolvient Capital and industry angels. With the new funding, Koios aims to prepare its go-live and continue investing in inclusive training data and developing the platform. Talent leaders and organisations can get early access to the platform on the company's website getkoios.ai.