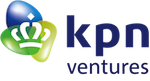 KPN Ventures announced today that it has joined the series B financing round in Airalo, the world's first and largest eSIM store. Airalo and KPN Wholesale are working together on a partnership to boost growth.
Airalo is a global eSIM marketplace platform for travelers to purchase eSIMs, providing connectivity at local prices. Customers can download an affordable data plan directly on their phone, without the hassle of exchanging a physical SIM card, resulting in a contact-free and seamless experience. Airalo solves the pain of high roaming bills and security issues of unsafe public WiFi networks by providing access to connectivity in over 200 countries and regions. Airalo is on a mission to provide global data connectivity for all travelers around the world with its millions of users already and global team spanning over 44 countries, Airalo is well on track.
"Airalo's impressive eSIM marketplace platform makes them destined to further grow their global number one positioning in connectivity for travelers" says Michel van Wissen, EVP Wholesale, "We're very excited to work together and support them in their international successes."
Airalo receives $60M of funding in the Series B financing round. The round is led by e& Capital with participations from Antler Elevate, Rakuten Capital, Singtel Innov8, Peak XV (formerly known as Sequoia Capital India and SEA), T Capital, Orange Ventures, Telefónica Ventures, Go Ventures, I2BF Global Ventures and others.