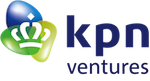 First half of April, KPN Ventures completed the Pre-Series A Investment Round in German-based enterprise cloud software platform BOX ID.
The solution enables industrial and logistics companies to track their Reusable Transport Packages (RTPs – e.g., containers, transport racks) throughout the supply chain to create both in- and outdoor visibility across any number and type of sites, (third-party) premises as well as during transportation globally to optimize its supply chain management. BOX ID integrates with enterprise software, such as ERP and TMS, to deliver valuable supply chain data and analytics to help manage supply chain processes; ensuring availability, preventing shrinkage and increasing utilization of RTPs. BOX ID provides customers with a highly scalable solution needed to easily manage distributed supply chain logistic processes in segments such as Automotive, Wholesale, Healthcare, Machinery, Glass Industry, Post & Parcel, serving some of the titans of industry.
"With its clear portfolio philosophy and focus on specific customer verticals in the industrial and logistics segments BOX ID is well positioned to add value to KPN IoTs (international) customers in the B2B segment" says Carolien Nijhuis, EVP KPN IoT & Dataservices, "with KPN's connectivity, a combined hardware offering and BOX ID's flexible and vertical focused cloud platform, we strive to leverage each other's strengths and keep surprising our customers with innovative solutions."
With this investment we join well-known German investors such as HTGF and Bayern Kapital next to Wille Finance and various seasoned business angels active in the industry. We are very much looking forward to be working together with the highly experienced team of Wolfgang, Shawn, Dominik and Matthias.