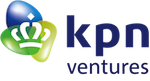 Rotterdam, July 1, 2019 – KPN Ventures, the venture capital investment arm of KPN, announced today it has participated in the $8M Series A financing round in Minut, a Swedish tech startup that makes the Point smart home alarm. The round was led by KPN Ventures, with participation from previous backers Karma Ventures, SOSV and Nordic Makers, joined by strategic partner Centrica, bringing the total amount of funding over $10 million.
Minut has created the first complete smart alarm to keep your home safe and sound through a single device. The company has already sold devices in more than 60 countries with a growing team and new office based in London. The new capital will be used to accelerate growth across markets and to strengthen the product portfolio.
Minut has made protecting homes more accessible than ever before. Installation takes seconds with no drilling or cables to run and the app is easy to use for the whole family. The Minut smart home alarm analyses the environment and any motion or sound will be identified and alerts houseowners to threats through instant notifications. Through the use of machine-learning the sound recognition is continuously improved by the Minut community, making the system even better over time.
Nils Mattisson, CEO/co-founder of Minute: "Feeling safe shouldn't be a luxury, or come at the cost of privacy. Until recently the most affordable solution for home security and monitoring has been Wi-Fi connected cameras, but people don't want or trust them in their homes. Our aim is to make home security and monitoring accessible to everyone and we are excited to have KPN Ventures on board in this journey."
Herman Kienhuis, Director of KPN Ventures said: "With their innovative 'Point' device, The Minut team has executed on the vision to make home security smart, simple and accessible for everybody. KPN powers the connected home and we see great opportunities to partner with Minut to help people protect their homes."