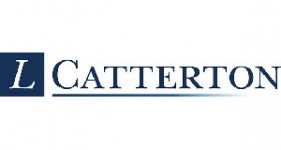 GREENWICH, Conn., July 28, 2023
/PRNewswire/ —
L
 Catterton, a leading global consumer-focused investment firm, today announced the successful closing of a continuation fund transaction for its portfolio company PatientPoint Health Technologies™ ("PatientPoint"), a leading tech-enabled point-of-care patient engagement company. The transaction reaffirms
L
 Catterton's long-term commitment and maintains its ownership in the business, allows
L
 Catterton to return capital to investors, and provides PatientPoint with additional capital to support growth initiatives. Terms of the transaction were not disclosed.
PatientPoint has become a trusted patient engagement company, and following its successful transformational combination with Outcome Health in 2021, is now an industry-leading platform serving approximately 140,000 healthcare practitioners ("HCPs") and impacting over 750 million patient visits annually, nationwide. The Company improves doctor-patient engagement by educating patients through the nation's largest interconnected network of digital devices in healthcare practices. With innovative solutions and unparalleled reach, PatientPoint has consistently delivered strong financial and operational excellence and is well-positioned for long-term growth.
"Over the course of our investment, PatientPoint has transformed into a leading digital patient engagement platform improving health outcomes for patients, and we believe the business continues to have opportunities to accelerate its growth," said Andrew Taub, a Managing Partner in L Catterton's Flagship Fund. "We are excited to continue our partnership through a transaction that not only provides new capital to PatientPoint to support product expansion, but also presents an attractive liquidity option to L Catterton's existing investors. We look forward to continuing to work with PatientPoint's talented team to strengthen the company's value proposition during its next phase of growth."
"We are thrilled to extend our successful partnership with L Catterton in a transaction that validates the significant momentum we've generated," said Mike Collette, Founder and CEO of PatientPoint. "This additional investment will allow us to capitalize on meaningful near-term growth initiatives, while upholding our commitment to providing trusted, reliable solutions that improve doctor-patient engagement across the entire care journey. We thank L Catterton for their continued support and are confident that together, we will continue to drive long-term, sustainable growth."
L Catterton will maintain its position in PatientPoint through the new dedicated continuation vehicle, which includes investments from funds advised by Neuberger Berman, lead investor, and funds advised by affiliates of Fortress Investment Group LLC, co-lead investor. Littlejohn & Co., who became a partner to L Catterton following PatientPoint's merger with Outcome Health in 2021, will retain its ownership.
Peter Bock, Managing Director at Neuberger Berman said, "We have been impressed both by L Catterton's consumer expertise and PatientPoint's opportunity to leverage their expansive HCP network to offer a full set of digital solutions across the patient care journey. This transaction provides the Company with the time they need to execute their value creation strategy and offers a compelling liquidity opportunity to existing investors."
Greg Getschow, Managing Director at Fortress added, "On behalf of our investors, we are pleased to establish this partnership with L Catterton, which provides PatientPoint with the additional capital that they need capitalize on significant growth initiatives that are ahead for the business."
Evercore served as financial advisor to L Catterton on the transaction. Kirkland & Ellis served as legal counsel.
About L Catterton
L Catterton is a market-leading consumer-focused investment firm, managing approximately $33 billion of equity capital across three multi-product platforms: private equity, credit, and real estate. Leveraging deep category insight, operational excellence, and a broad network of strategic relationships, L Catterton's team of more than 200 investment and operating professionals across 17 offices partners with management teams to drive differentiated value creation across its portfolio. Founded in 1989, the firm has made over 250 investments in some of the world's most iconic consumer brands. For more information about L Catterton, please visit www.lcatterton.com.
About PatientPoint
PatientPoint® is a tech-enabled point-of-care patient engagement platform. Our innovative, tech-enabled solutions create more effective doctor-patient interactions and deliver high value for patients, providers and healthcare sponsors. Through our nearly 140k unique healthcare provider relationships, PatientPoint's solutions impact roughly 750 million patient visits each year, further advancing our mission of making every doctor-patient engagement better®. Learn more at patientpoint.com.
Media Contacts
L Catterton
Julie Hamilton
Managing Director, Firm Communications
media@lcatterton.com
203.742.5185
PatientPoint
PatientPoint Corporate Communications
news@patientpoint.com