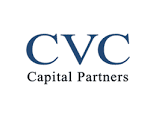 Investment from CVC Capital Partners Asia V will improve the membership experience and accelerate new store rollouts
Landers Superstore ("Landers"), one of the fastest growing large-format retailers in the Philippines, has partnered with CVC Capital Partners ("CVC") as it accelerates its expansion in the Philippine market. Landers has rapidly grown to a network of five branches with more than 45,000 sqm of retail space in Metro Manila and Metro Cebu. From its opening in 2016, Landers has consistently surpassed its revenue targets, and in 2020 achieved year-on-year growth of 22% despite the pandemic.
The market has responded positively to Landers' membership-only value centric approach. From offering the best deals at its Chevron branded fuel stations to attractive sales discounts for its members in store, the Landers formula of offering access to thousands of global products at reasonable prices is a winning one for Landers' growing membership.
CVC has a long track record of strengthening companies' operations in Asia, having been active in the region for over 20 years. CVC's global network and partnerships provide Landers with access to key strategic components in the areas of supply chain, technology and retail operations, which will be important for its expansion plans. CVC is well positioned to support this strategy while its experience gained through the successful expansion of BJ's Wholesale Club in the U.S. will be valuable.
Lowell L. Yu, Chairman of Landers Superstore commented: "Landers Superstore is ready for its next stage of growth which will take Landers' proposition to more communities nationwide. We are excited to have CVC with us in bringing this world-class, global, shopping experience to more Filipinos in the years to come."
Brice Cu, Managing Director and Head of the Philippines for CVC Capital Partners said: "Landers' unique and outstanding value proposition to its members has allowed it to build a strong brand in a short period of time. CVC will leverage its global platform and our extensive experience operating and investing in the consumer and retail sectors to help Landers continue to deliver first class services to all its members. We are delighted to partner with the management team to embark on Landers' next stage of growth."
This is the second investment CVC has announced in the Philippines in the last six months, following the investment in Fast Logistics Group in December 2020.