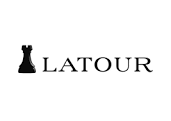 Investment AB Latour has, through its wholly-owned subsidiary Swegon Group AB, signed an agreement to acquire ABC Ventilationsprodukter. The company was founded in 1976 and has 90 employees with head office and manufacturing located in Borås, Sweden, and a turnover of about SEK 140 m.
By the acquisition, Swegon strengthens its position as one of the leaders within ventilation products in the Nordics.  ABC Ventilationsprodukter will complement Swegon's existing portfolio by broadening the product range to include products such as roof hoods, louvres, and fire and smoke products. In addition, the company has a clear focus on climate- and energy efficient products.
"We have a long history of collaboration with ABC Ventilationsprodukter and are now pleased to welcome them to the Swegon family. With their complementary product portfolio as well as their expertise, ABC Ventilationsprodukter will be a great addition to our complete indoor climate system that will strengthen our position on the market even further", says Andreas Örje Wellstam, CEO at Swegon Group.
"We are excited to see how our long partnership, where we share the long-term business perspective and have similar company values, now enters a new phase where we after several years of investment in our production and development are ready to take the next step in accelerating our business growth", says Ingemar Carlsson, founder of ABC Ventilationsprodukter.
As an effect of the acquisition the net debt of the Latour Group increases with about SEK 0.1 billion.
Göteborg, 22 August, 2022
INVESTMENT AB LATOUR (PUBL)
Johan Hjertonsson, CEO
For further information, please contact:
Andreas Örje Wellstam, CEO Swegon +46 31 89 58 00
Rebecca Palm Ballesta, Corporate Development Swegon +46 31 89 58 00
Swegon Group is a market leading supplier in the field of indoor environment, offering solutions for ventilation, heating, cooling and climate optimisation, as well as connected services and expert technical support. Swegon has subsidiaries in and distributors all over the world and 17 production plants in Europe, North America and India. The company employs more than 2 600 people and a turnover of SEK 6 billion.
Investment AB Latour is a mixed investment company consisting primarily of a wholly-owned industrial operations and an investment portfolio of listing holdings in which Latour is the principal owner or one of the principal owners. The investment portfolio consists of ten substantial holdings with a market value of about SEK 72 billion. The wholly-owned industrial operations has an annual turnover of SEK 19 billion.