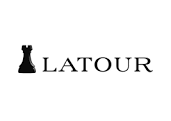 Investment AB Latour has, through its subsidiary LSAB Group AB, part of Latour Industries, signed an agreement to acquire Micor AB, based in Laholm. The acquisition is part of LSAB's strategy to strengthen its position as a supplier of tools to the industrialized wood sector.
Micor develops and manufactures circular saw blades for industrial applications and was founded by one of the pioneers behind the technology to craft circular saw blades with cemented carbide. Micor has 19 employees and annual sales of approximately SEK 27 m, of which about 50 per cent comes from export.
With this acquisition, LSAB will strengthen its position as a manufacturer and supplier of saw blades on both the Swedish and international markets.
Hans Ekholm, CEO of LSAB Group AB comments on the acquisition: "During the summer we started a collaboration that has now concluded in the acquisition the company. With Micor, we are expanding our existing range of saw blades and we see great synergies in utilizing our respective company's customer base as well as expertise in the production of saw blades."
"LSAB and Micor complement each other very well in terms of both range and geography. Respective companies' customers will gain access to a broader range and portfolio with strong brands such as Westlings, LSAB and Micor", says Stig Niklasson, Micor's current CEO and owner.
Göteborg, October 12 2017
INVESTMENT AB LATOUR (PUBL)
Jan Svensson, CEO
For further information, please contact:
Hans Ekholm, CEO LSAB Group AB, +46 730 399 760
Björn Lenander, Chairman of the Board in LSAB Group AB, +46 708 194 736
LSAB Group, with headquarter in Göteborg, has annual sales of almost SEK 500 m and about 300 employees in subsidiaries located in seven different countries. LSAB Group is part of Latour Industries, which is one of four wholly owned business areas within Investment AB Latour.
Latour Industries AB consists of a number of operating areas, each with its own business concept and business model. The ambition is to develop independent entities, which can eventually become new business areas within Latour.
Investment AB Latour is a mixed investment company consisting primarily of wholly-owned industrial operations and an investment portfolio of listed holdings in which Latour is the principal owner or one of the principal owners. The investment portfolio consists of ten substantial holdings with a market value of about SEK 49 billion. The wholly-owned industrial operations generated a turnover of approximately SEK 8 billion in 2016.