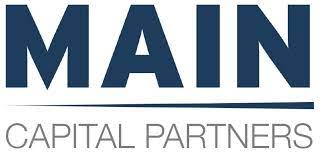 RailCube, supplier of innovative software solutions for railway undertakings, announces a majority investment by strategic software investor Main Capital Partners. The partnership with Main represents an important step in the development of RailCube, which is looking to further enhance its position as the go-to ERP partner for railway undertakings. Through a continued focus on innovation and product development, RailCube and Main will jointly aim to further enhance the proposition of RailCube to clients across the globe.
RailCube, founded in 2011, is a market leading ERP software provider for the railway market. RailCube offers a broad range of features for railway undertakings within a single application including modules to manage operations and safety, staff & HR, finance and BI capabilities. Through an ERP solution for planners and office workers and a mobile application for train drivers, developed under stewardship of co-Founder Ernstjan Aalbersberg, RailCube offers a comprehensive suite that helps railway undertakings automate core processes across all domains of the business.
Over the years, RailCube has become an increasingly internationally oriented organization, today catering to a loyal customer base of over 85 railway undertakings across 20 European countries and Australia. As a result, RailCube's solution can support local and multinational railway undertakings such as launching customer the LTE Group (Austria), Deutsche Bahn Cargo, Pacific National (Australia), Hector Rail (Sweden) and Rail Cargo Austria in their connectivity needs with industry systems, platforms and regional infrastructure managers across European markets.
"We are very excited to announce this major next step in the growth journey of RailCube", stated Dennis Hendriksen. "The investment by Main marks a crucial turning point, empowering RailCube to expand to new continents while maintaining focus on controlled and sustainable growth. We are deeply committed to support our clients in the optimization of their operations and safety management, and look forward to further enhancing the quality of our service offerings for existing and new clients alike in collaboration with Main."
Sjoerd Aarts, Partner at Main and Chairman of the Supervisory Board at RailCube: "We consider RailCube a leading innovator in the railway industry with a strong market position across European markets. We foresee great potential for further market expansion, within Europe and beyond, and will aim to further enhance RailCube's value proposition for customers and partners in the years to come, through a combination of autonomous growth and selective strategic buy-&-build opportunities. We are very excited about the journey ahead, and look forward to a successful partnership with Ernstjan, Dennis, and the entire RailCube organization."
About RailCube
RailCube is the leading ERP solution for railway undertakings seeking reliable operations management and the highest safety standards. RailCube is multilingual, multi-referential and is compatible with the interoperability standards for data exchange between international systems respecting industry-standard UIC standards. Most importantly, the solution can fit into the railway "ecosystem" by connecting to existing operational and third-party systems. RailCube's team of 45 professionals working across Europe and Australia enable its users to efficiently allocate (human) resources, while ensuring compliance with local and international safety and quality standards.
About Main Capital Partners
Main Capital Partners is a leading software investor managing investment funds active in Northwestern Europe and North America. Main has 20 years of experience in software investing and works closely with the management teams in its portfolio as a strategic partner, in order to achieve sustainable growth and larger outstanding software groups. Main has 60 employees and offices in The Hague, Stockholm, Düsseldorf, Antwerp and an affiliated office in Boston. Main has over 2.2 billion euros in assets under management and currently has an active portfolio of over 40 software groups. Together, these companies provide about 9,000 jobs.