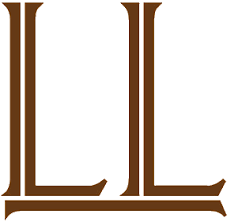 Technical Safety Services ("TSS" or the "Company"), a portfolio company of Levine Leichtman Capital Partners ("LLCP"), announced that it has acquired Controlled Environment Management, LLC ("CEM"). Based in Gilbert, Arizona, CEM is a provider of controlled environment testing, validation, certification, and calibration services required in high-performance, regulated pharmaceutical, biotechnology, and healthcare settings.
TSS is a leading provider of testing, inspection, certification, and calibration ("TICC") services to customers in the pharmaceutical, biotechnology, healthcare, and other life sciences end markets. TSS provides on-site technical services mandated to occur at regular intervals to ensure all clients remain in compliance with regulatory standards. The Company's services are performed across the lifecycle of a customer facility and ensure the compliant operation of controlled environments such as clean rooms, bio-safety cabinets, medical gas systems, high-purity water systems, laboratory equipment, and more. TSS was founded in 1970 and is headquartered in La Jolla, California.
Marc Boreham, President and CEO of TSS, commented, "We are delighted to welcome CEM to the TSS platform. The CEM team brings significant expertise and dedication to high-quality service, which will further enhance TSS's support for our valued clients across key strategic capabilities and geographies."
Matthew Rich, Partner at LLCP, stated, "We are pleased to demonstrate our continued support for the TSS team in this acquisition, which further expands the Company's geographic presence within the Southwest. We look forward to the continued execution of TSS's growth and value creation plan through additional strategic M&A and associated growth initiatives."
The acquisition of CEM is TSS's seventh since being acquired by LLCP in 2022.
TSS is a portfolio company of Levine Leichtman Capital Partners VI, L.P.