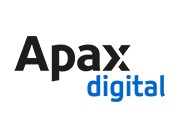 Investment follows a year characterized by record bookings growth and accelerating adoption of Magaya products by mid-market and enterprise profile international logistics provider ("ILP") customers
Miami, FL – January 31, 2023 – Magaya Corporation ("Magaya" or the "Company"), a leading provider of supply chain automation and logistics software, today announced that funds advised by Apax Digital, the growth equity arm of global private equity advisory firm Apax, completed a recapitalization of the Company alongside existing investor LLR Partners and other shareholders. The investment will be used to support continued organic growth, platform enhancements, and strategic M&A.
Founded in 2001, Magaya's comprehensive suite of solutions is proving to be more critical than ever as ILPs face an increasingly dynamic global trade environment with the recent global pandemic, geo-political uncertainty, and economic challenges compounding the everyday pressures faced by customers. Within this context, supply chain stakeholders are turning to digital and software solutions to become more adaptable, agile, and resilient to remain competitive.
"Magaya's Digital Freight Platform enables logistics service providers to digitize manual processes, optimize operations and achieve real-time visibility through its highly configurable software suite, clear and transparent pricing model, and commitment to customer service and training. A key tenet of the Apax Funds' thesis is to build upon Magaya's momentum and expanding list of US and international enterprise profile customers by further increasing the company's investments to satisfy their growing requirements," said Dave Evans, Partner at Apax.
"Over the last 20 years, Magaya has created a stand-out product offering that is valued and relied upon by more than 2,300 customers across the globe. We are proud to have LLR's continued support and look forward to leveraging Apax's global footprint and operating resources. My team and I look forward to Apax and LLR's combined experience helping software businesses scale as well as their commitment to continue to support Magaya's geographic and product expansion through organic investment as well as strategic M&A," added Gary Nemmers, CEO at Magaya.
"We want to thank Magaya's founders Jesus, Jose and Gabriel for their commitment over the past twenty years, and for leading Magaya to this important milestone. Since investing in the business in 2019, we've made significant progress, investing in the team and product while expanding the platform's capabilities through M&A. We look forward to building on this success to date alongside Apax Digital," said David Reuter and Michael Pantilione, Partners at LLR Partners.
As part of the transaction, Dave Evans and Dave Eckley (Operating Advisor in Apax's Operational Excellence team) will join David Reuter, Michael Pantillone, and Gary Nemmers on Magaya's board. Magaya's founders, Jesus Rodriguez, Jose Yoniel Garcia, and Gabriel Ruz Jr., whose "vision and expertise created the foundations of our success to date," said Gary Nemmers, will remain minority shareholders.
For more information about Magaya's solutions for freight forwarders, customs brokers, and other international logistics providers please visit www.magaya.com.
Harris Williams LLC served as financial advisor to Magaya in connection with this transaction.
About Magaya 
Magaya delivers a Digital Freight Platform that accelerates growth with flexible, interoperable, and modular cloud-based solutions designed to optimize and digitize the entire logistics operations and customer experience. Whether used together as an integrated digital freight platform or independently, Magaya solutions enable businesses of all sizes to streamline complex and redundant processes, enhance the customer experience, optimize productivity, reduce costs, and grow revenue. At Magaya, we are passionately devoted to ensuring our customers' success through our innovative technology and comprehensive array of related professional services. We take great pride in our people, experts in the field of logistics automation, who are always willing to go the extra mile for our customers. There are no limits to your growth with Magaya.
About Apax and Apax Digital  
The Apax Digital Funds specialize in growth equity and growth buyout investments in high-growth enterprise software, consumer internet, and technology-enabled services companies worldwide. The Apax Digital team leverages Apax's deep tech investing expertise, global platform, and specialized operating experts, to enable technology companies and their management teams to accelerate the achievement of their full potential. For further information, please visit www.apaxdigital.com.
Apax Partners LLP ("Apax") is a leading global private equity advisory firm. For 50 years, Apax has worked to inspire growth and ideas that transform businesses. The firm has raised and advised funds with aggregate commitments of more than $60 billion. These funds provide long-term equity financing to build and strengthen world-class companies. For further information, please visit www.apax.com.
About LLR Partners 
LLR Partners is a private equity firm investing in technology and healthcare businesses. We collaborate with our portfolio companies to identify and execute on key growth initiatives and help create long-term value. Founded in 1999 and with more than $5 billion raised across six funds, LLR is a flexible provider of equity capital for growth, recapitalizations and buyouts. Learn more at www.llrpartners.com/.