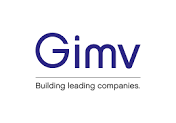 07/06/2023 – 11:36 | Portfolio
Paris/Boston – June 7, 2023 – MEGA International, a leading SaaS software company in enterprise architecture, today announces the signature of a unitranche financing with Eurazeo to accelerate its growth alongside its historical shareholders, including, in particular, the investment company Gimv.
Eurazeo, a leading global investment company managing more than 35 billion euros of diversified assets, chose MEGA for its track record of growth over the past few years, its technology leadership position in Enterprise Architecture, and its ability to bring together business, IT, data, and risk management in a single integrated SaaS platform HOPEX.
This financing will enable MEGA to accelerate its technological and business development through investments in artificial intelligence to support business transformation. With a strong position in the United States, MEGA intends to continue developing in this territory where the enterprise architecture market is growing rapidly.
"MEGA International convinced us of its strong and sustainable growth potential, and we are happy to count the company among our promising technology assets," says Olivier Sesboüé, Investment Director at Eurazeo.
"Gimv strongly believes in MEGA's ability to accelerate its growth thanks to the commitment of its management team and its employees to meet the needs of its customers in a context of continuous transformation. We are delighted that Eurazeo is joining us to pursue the journey with MEGA," comments Eric de La Vigne, Principal Smart Industries at Gimv.
"We are happy and proud of the trust placed in us by Eurazeo. This funding supports our innovation strategy for business transformation thanks to an integrated and automated SaaS solution that facilitates planning and alignment between IT and business," adds Luca de Risi, CEO at MEGA International.