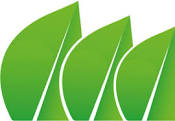 In the past year global ecommerce sales jumped to 26.7 trillion and the industry is ramping up for more. This also means there's a growing need from ecommerce and retail organizations for high quality visual content that provide the best possible shopping experience. With its own technology, 750 employees in offices across three continents and a strong track record, Bright River is perfectly positioned to benefit from this.
Mentha chose to take a stake in Bright River because of the company's proprietary technology and advanced tech-enabled services model that deliver tangible value for leading ecommerce platforms and retailers like Harrods, Coolblue and Yoox. In a rapidly growing and fragmented market Bright River has the ideal platform to pursue accelerated autonomous and acquisitive growth, both in existing and new industries. As an active shareholder in internationally expanding tech-enabled service companies like previously Destiny and now InSites Consulting and Rapid Circle, Mentha Capital can deploy its extensive knowledge and experience in both operational and strategic areas. Bright River can also count on Mentha's in-depth expertise in 'buy-and-build', which allows the organization to further expand through acquisitions in addition to organic growth.
David Jonkers, CEO of Bright River: "'Having Mentha Capital as a key shareholder is a game changing opportunity for Bright River. They understand and share our vision of the ever growing importance of visual product content in e-commerce, and bring a wealth of experience in the execution of ambitious growth goals. We are thrilled to get started."
Increase efficiency in visual content production
The right visual product content creates rich, engaging online shopping experiences that help convert customers from browsing to purchasing. Bright River helps clients to drastically increase efficiency in visual content production processes, and decrease the 'time-to-web' for products to be published online. Computer Vision-based AI, among other technologies, powers their industry-leading workflow and editing automation, giving their image- and video editing, as well as 3D modeling and CGI rendering services, a decisive edge over their competition.
Edo Pfennings, partner at Mentha: "We are very enthusiastic about this partnership. With its own technology Bright River has built a strong position in a rapidly growing and dynamic market. The management team has big ambitions to scale and accelerate its growth through acquisitions and move into new industries, something that Mentha is well equipped to help with."