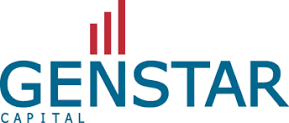 Largest RIA Acquisition Expands Mercer's Presence in the Northeast And Deepens Firm's Tax Expertise
DENVER, March 5, 2018 – Mercer Advisors Inc. ("Mercer Advisors"), a national Registered Investment Advisor (RIA), today announced its largest RIA firm integration to date with the acquisition of Traust Sollus Wealth Management ("TS"), a boutique wealth management firm emphasizing sophisticated financial planning, investment management and tax planning strategies for high net worth individuals.
The addition of Traust Sollus' New York City and Princeton, NJ offices deepens Mercer's footprint in the Northeast, brings Mercer's total offices to 29 and, with $420 million of Assets Under Management (AUM), increases Mercer's AUM to over $12 billion.
Traust Sollus was founded in 1982 as a CPA firm before transitioning to a RIA by Al Zdenek, Jr., TS's President and Chief Executive Officer.  TS today provides a family office suite of services to its high net worth and ultra-high net worth clientele, and prepares over 650 tax returns each year on behalf of clients.  In addition to Mr. Zdenek, the senior management team consists of Richard Weyers, COO & CCO, and Brian Picariello, Head of Wealth Management, and their 26-person staff, will join Mercer.
Dave Welling Chief Executive Officer of Mercer Advisors, said, "This acquisition not only deepens our footprint in the Northeast but more importantly allows us to greatly expand key components of our family office suite of services.  The addition of the consequential executive talents that Al, Rick, and Brian bring to Mercer further deepens our executive bench and adds decades of wealth management experience to our organization." Added Welling, "We are also thrilled to be expanding the scale and expertise of our tax practice through the addition of Traust Sollus' tax team."
Commenting on the transaction, Mr. Zdenek, said, "For more than 35 years Traust Sollus Wealth Management has partnered with clients to ensure they are always making the best financial decisions and living the life they want now and in the future – we take pride in positively transforming lives! In Mercer Advisors, we have found a partner that is as passionate and dedicated in delivering top-notch service and ensuring clients achieve their personal and financial goals.  With a deeply talented staff, a high-touch service and can-do attitude in work, along with shared values and culture, it was an easy decision to partner with Mercer.  We are thrilled to bring two leaders in the wealth management industry together and enthusiastically look forward to working together to create the premiere wealth advisory company in the nation."
Mercer Vice Chairman David Barton, who leads the company's M&A activity, said, "There are only a few RIA's in the U.S. that have a footprint like ours, and we are going deeper in markets where we already are, particularly in strategic locations like New York.  Our high touch, high service, Family Office business model requires both a local presence and multi-disciplinary professionals to service the complex needs of our HNW and UHNW clients.  You cannot deliver Mayo Clinic style financial care from a single location to clients located far away just as a hospital in Columbus, OH cannot treat a patient in Princeton, NJ."
Silver Lane Advisors LLC served as financial advisor to Traust Sollus Wealth Management.
About Mercer Advisors
Established in 1985, Mercer Advisors Inc. is a total wealth management firm that provides comprehensive, fee-only investment management, financial planning, family office services, retirement benefits and distribution planning, estate and tax planning, asset protection expertise, and corporate trustee and trust administration services. Mercer Advisors is the parent company of Mercer Global Advisors, one of the largest Registered Investment Advisors and financial planning firms in the U.S. with over $12 billion in client assets and approximately 8,000 clients. Headquartered in Denver, Mercer Advisors is privately held, has over 200 employees, and operates nationally through 29 branch offices across the country. For more information, visit www.merceradvisors.com.
Data as of February 1, 2018. AUM includes affiliates and wholly owned subsidiaries.
###
MEDIA INQUIRIES:
Contact: Chris Tofalli
Chris Tofalli Public Relations, LLC
914-834-4334