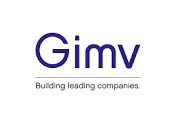 Mérieux Développement and Gimv, together with the management team, announce that they have signed an exclusivity agreement with Stage Capital, Stiplastics Healthcaring's majority shareholder, with a view to acquiring the company.
Stiplastics Healthcaring, which was founded in 1985 and has been owned by Stage Capital (formerly NBGI) since 2013, designs, develops and manufactures standard and smart plastic solutions for the pharmaceutical industries and the health sector. Based in Saint-Marcellin (Isère – France), the company currently employs over 90 people on a 10,000 m2 industrial site opened last October. The Group expects to achieve turnover of EUR 21 million in the current 2017/2018 financial year, 98% of which will be generated by the health sector. Exports account for 55% of Stiplastics' turnover, thanks to its development of devices for the dispensing of solid-form medications (especially in the USA).
Stiplastics Healthcaring has over 30 years' experience in medical plastics. It works with customers throughout the entire process, from formulating the exact needs until the product is launched. It is a recognised specialist in the area of treatment observance, and its range of "intelligent" pill dispensers encourage treatment observance, and make administering and taking medicines easier and safer. It has also built solid expertise in solutions for respiratory diseases. Stiplastics Healthcaring works in partnership with pharmaceutical industry leaders and has recently developed an inhalation device.
The company has a strong development potential in the connected health sector, with new products in the pipeline and a modern workshop for the production of electronic products in a controlled environment. In order to meet the new needs of patients and healthcare actors faced with changing pathologies and uses, and more specifically the increasing prominence of connected care, the Group has set up its IoC [Internet Of Care]® unit, which is dedicated to designing, developing and producing e-health medical devices. In addition, several partnership agreements were finalised in 2017 in what is an extremely promising sector, which will benefit patients and practitioners alike.
Mérieux Développement and Gimv[1] have joined forces to acquire Stiplastics Healthcaring. They will contribute their complementary expertise in the health sector and support the growth of this French company. Stiplastics Healthcaring will remain under the operational management of Jérôme Empereur and Laetitia Le Gall, who have successfully developed this high-performing industrial platform, whilst creating real sales momentum in recent years.
"The Mérieux Développement – Gimv consortium is an ideal tandem that will allow Stiplastics Healthcaring to grow further and accelerate its development. They bring to the table health sector specialists as well as substantial financial resources, which is perfectly suited to support the Group's growth challenges" explained Jérôme Empereur, Stiplastics Healthcaring's Chairman-CEO.
"Our decision to invest in Stiplastics Healthcaring is based on our assessment of the strength of the management team and our shared ambition on the company's future. In particular, we have jointly identified the increased need for innovative solutions to improve observance and administration of medicines. We are delighted to be the new reference shareholder of this French company and to be given this opportunity to support its innovative strategy and international development plans." says Jean-François Billet, Senior Partner at Mérieux Développement.
"Stiplastics Healthcaring has all the necessary assets to become a European market leader, including cutting-edge production facilities, excellent regulatory expertise and a deep understanding of its clients' needs. We are very proud that Jérôme Empereur and the entire management team have chosen the Mérieux Développement-Gimv consortium to support them in their ambitious growth plans," adds Benoit Chastaing, Partner Health & Care at Gimv.
The transaction is expected to close by the end of January 2018. No further financial details about this transaction will be disclosed.
---