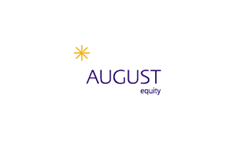 As part of its pan-European expansion plan, Integrity360 and Netsecure – both highly respected providers of cyber security services today announced that they have joined forces with Netsecure becoming a Integrity360 company. The terms of the transaction were not disclosed. The acquisition will enable Integrity360 to expand into the Nordic region, with Netsecure serving as its platform, operating with the benefit of the full resources and capability of the existing Integrity360 business.
Netsecure was founded in 2015, employs c.40 employees and is headquartered in Stockholm, Sweden. For the last four years Netsecure has achieved growth rates of over 35% pa, and during 2023 expects sales of c.€10m. 2022 was also a highly successful year for the Integrity360 group with order growth of approximately 30% and sales of c.€85m. Combined with Netsecure the enhanced group expects sales to exceed €110m during 2023, more than doubling under August Equity ownership.
In addition to Netsecure, Integrity360 expects to complete further acquisitions as part of its European expansion plan during the year. All of Netsecure's employees will remain with the group, bringing the headcount of Integrity360 group to c.360. Both Integrity360 and Netsecure share the same customer service ethos, have deep cyber technical expertise, and share partnerships with several of the world's leading cyber security equipment and software manufacturers.
Ian Brown, Executive Chairman at Integrity360 commented "This is a significant and exciting milestone for us and we are delighted to welcome the Netsecure team to Integrity360. The enhanced group will now significantly expand our activities and services throughout the Nordic region in addition to continuing our growth as the leading independent cyber security services specialist throughout the UK and Ireland. 2023 will also see the group expand into other major geographic markets. Our resources and track record are now considerable with over 250 cybersecurity engineers, analysts, consultants and specialists. The group provides a comprehensive range of end to end services and solutions to business organisations for all their cyber security needs. The group's innovative range of services were recently recognised for a third time in a Gartner market guide, namely as a Representative Vendor in the Gartner market guide for Managed Detection and Response services and we look forward to offering those and other innovative cyber services to the Netsecure customers in the coming weeks and months".
Mickey Patel, Partner at August Equity commented "The acquisition of Netsecure solidifies the plan that we embarked on with Ian and the team in 2021 to create a highly acclaimed, European cyber managed security services provider.  The management team at Integrity360 has been able to achieve exceptional organic growth to date, in conjunction with the integration of Caretower which was acquired in 2022 – the business now has a strong presence in the UK, Ireland, Nordics and Bulgaria.  We continue to support the team to expand its European presence and complete further strategic acquisitions."