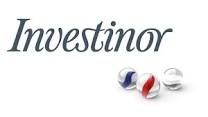 Investinor invests MEUR 1.9 in Norwegian medtech startup Spinchip Diagnostics AS.
Oslo based Spinchip Diagnostics is developing a new state of the art platform for in vitro diagnosis analyses in a point of care setting.
The solution will enable faster, easier and more reliable diagnosis and follow up of e.g. cardiovascular, inflammatory, infectious, diabetic and endocrine diseases.
A fraction of a blood droplet is drawn directly from a finger prick into the small disposable cartridge. The cartridge is then inserted into the small apparatus. Results of a variety of advanced analyses will be obtained automatically within a couple of minutes.
SpinChip's point of care device will be the first to satisfy all key user requirements, both with respect to assaying performance and user-friendliness. The platform combines swift analysis and superior ease of use with laboratory quality of wide range of advanced analyses.
SpinChip Diagnostics was established in February 2012 as a spin-off from the research organization SINTEF. SpinChip Diagnostics is currently developing the technology and expects to launch the platform in late 2018.
In addition to Investinor, founders, SINTEF Venture III and Tronrud Engineering are large owners in the company.
Founder and CTO Stig Morten Borch has more than 30 years of experience from the medtech industry, where ha e.g. led the develpoment of Nycomed/Axis-Shield's platform analyses Nycocard and Afinion.
SpinChip Diagnostics has raised a total of MEUR 3.9 in a private placement towards Investinor, existing owners and experienced business angels with proven rack reckord in the medtech industry, e.g. Lars-Olof Hansson, professor at Karolinska University Hospital and owner of Institute for Diagnostics Development AB and S2G Scandinavia AB.
Following the investment round Åse Aulie Michelet will take the posistion as chairman of the Board in SpinChip Diagnostics AS.
She was previously CEO of Teres Medical Group AS and Marine Harvest ASA, and held leading positions in Amersham and GE Healthcare. Åse Aulie Michelet has also held board positions in Orkla ASA, Cermaq ASA and Yara International ASA, and she was Chairman of the Board in Photocure ASA.