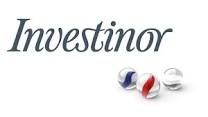 Investinor invests in Norwegian tech startup Unacast AS.
Unacast offers the world's largest network of beacon and proximity data, connecting the physical world to the digital for online retargeting and attribution.
"Like Google indexed the web, Unacast is indexing the physical world", says Thomas Walle, co-founder and CEO of Unacast.
Unacast will use the newly raised funds to maintain its #1 position, as the maturing proximity industry grows to 400 million sensors in the next years
The number of beacons deployed world wide is forecasted to grow to 400 million beacons in 2020. Unacast already covers 1.4m (30%) of the world's beacons— making Unacast the largest aggregator in the growing proximity ecosystem.
Unacast connects these data sets to global ad platforms through partnerships with marquee players such as Oracle, MediaMath, Opera, Lotame and Adform to enable digital ad retargeting based on accurate and deterministic physical behavior.
"We are impressed by how fast Unacast has established itself as the dominant integrator in the fast-growing proximity marketing space, connecting operators of physical beacon networks worldwide with the large global advertising platforms and exchanges. Unacast has more than 1.4 million (or 30%) of the world's beacons in its network, and can offer advertisers a proximity marketing data set that is unprecedented both in scale and depth, says Investment Director Jon Øyvind Eriksen at Investinor".
INDUSTRY KNOWLEDGE AND LIFTING POWER
Unacast has raised $5 million in a Series A financing round, with Open Ocean Capital, a leading European VC firm for software and data investments, leading the round. Investinor co-lead the round.
In addition to Open Ocean Capital and Investinor, investors in the Series A round include NYC adtech veterans Jonah Goodhart of Right Media (sold to Yahoo) and Michael Barrett, former CEO of Millennial Media, which he took public.
"The Unacast team has a tremendous vision for merchandizing proximity data and serving the data-driven ad industry," says Michael Barrett, Unacast investor, and previous CEO of Millennial Media.
Thomas Walle continues: "Our goal is to connect all sensors in the world to one platform, and it was important for us to work with investors with industry knowledge and substantial lifting power. This new round enables us to radically accelerate our growth worldwide and scale Unacast's platform to power the demand from the major global marketing platforms."
ABOUT UNACAST
With 1.4 million beacons and over 50 partners, Unacast is the world's largest network of beacon and proximity companies, connecting the physical world to the digital world. Through the Unacast PROX network, Unacast enables a scalable global solution for retailers and brands to use beacon and proximity data for online retargeting and attribution.
Thomas Walle and co-founder Kjartan Slette, were part of  the founding team behind TIDAL, the music streaming company sold to Jay Z.
Unacast is the the backend of proximity that aggregates and provides a unified platform for the proximity and advertising industry, solving the fragmentation problem to the benefit of both the supply and demand side. Unacast is the first company to enable a scalable way for retailers and brands to retarget customers online based on accurate behavior in the physical space.
Learn more at unacast.com