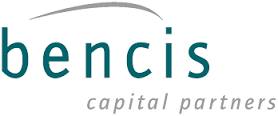 Amsterdam, 20 May 2022
Bencis acquired a majority interest in Nooteboom Textiles from prior owner Egeria. Nooteboom, founded in 1852, is the leading European textile wholesaler specialised in women and children's fabrics for home sewing and small tailors as well as home-decoration. Headquartered in Tilburg, the Netherlands, Nooteboom operates with approximately 100 employees and reaches more than 5,000 B2B customers in over 50 countries.
Under Egeria ownership, Nooteboom transitioned from a historically family-led company to a company with an independent management team. Through its recently enhanced e-commerce platform and increased operational efficiencies Nooteboom is ideally positioned to become the European wide go-to supplier for finished textile fabrics. Bencis will support the company in further building this leading position by focussing on international expansion through Nooteboom's tailored commercial approach and by establishing strategic partnerships across the European fabrics market.
Michiel Dreesmann and Joost Tabbers, CEO and CFO of Nooteboom are excited about the new partnership with Bencis and are looking forward to further build on the company's growth story together. Michiel Dreesmann: "With Bencis, we found the ideal partner for our next phase of growth. Their experience with international expansion, B2B e-commerce platforms and their people-centred approach are a perfect fit for Nooteboom."