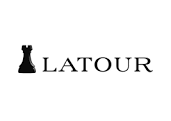 Investment AB Latour (publ) has, through its wholly owned business area Nord-Lock Group, signed an agreement to acquire all shares in the distributor IDQ Investigación Diseno y Calidad, S.A.U. (IDQ).
Closing date is planned for the beginning of September 2018.
The acquisition is another natural step in the growth strategy of Nord-Lock Group and will strengthen the local presence in Spain ensuring the levels of service and support that customers expect. Spain is a significant market for bolt securing and tensioning and the aim is to secure the continued strong growth Nord-Lock Group currently achieves.
IDQ had a turn-over of SEK 17 m and 7 employees in 2017.
Göteborg, June 20, 2018
INVESTMENT AB LATOUR (PUBL)
Jan Svensson President and CEO
For further information, please contact:
Graham Souter, Regional Sales Director EMEA, Nord-Lock Group, +44 7917528813
Investment AB Latour is a mixed investment company consisting primarily of a wholly-owned industrial operations and an investment portfolio of listing holdings in which Latour is the principal owner or one of the principal owners. The investment portfolio consists of ten substantial holdings with a market value of about SEK 53 billion. The wholly-owned industrial operations has an annual turnover of about SEK 10 billion.