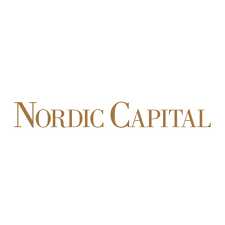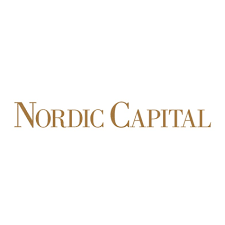 Accelerating the growth of technology-enabled procurement services in healthcare with leading Group Purchasing Organisation
Nordic Capital Fund IX today announces the acquisition of Prospitalia, a leading healthcare-spend management and technology-enabled clinical solutions company for acute, post-acute and other healthcare service providers and vendors in Germany. Nordic Capital will support Prospitalia's management in its plan to further strengthen the company's market position and to further develop supporting technology-enabled healthcare procurement services. This acquisition is the third healthcare investment by Nordic Capital's latest fund, Fund IX, and builds on Nordic Capital's leading healthcare franchise in Europe.
Founded in 1993 and headquartered in Ulm, Germany, Prospitalia started as a Group Purchasing Organisation for healthcare providers in Germany. In recent years, the company has tapped into the significant opportunity for technology-enabled clinical solutions. Prospitalia optimises healthcare spend, promotes operating efficiency, strengthens clinical efficiency and improves compliance for its partners through superior technological solutions. The company's solutions leverage multiple unique, rich data insights to drive its value added services, which have created deep and long-standing relationships with healthcare providers as well as suppliers. The company has almost 200 employees and serves over 3,000 customers in Germany, the UK, the Netherlands and Australia with an aggregated managed spend of EUR 2.4 billion.
Throughout over 25 years of healthcare and technology investing, Nordic Capital has gained significant experience in building high quality and sustainable businesses. Nordic Capital will support Prospitalia's management as it continues to build the company into the platform of choice for healthcare-spend management and technology-enabled clinical solutions providers.
Prospitalia, which was acquired from Five Arrows Principal Investments, is the third healthcare investment for Nordic Capital Fund IX. Since inception in 1989, the Nordic Capital Funds have invested in 25 healthcare platforms across Europe and in the USA.
The parties have agreed to not disclose the financial details.
Media contact:
Nordic Capital
Katarina Janerud, Communications Manager
Advisor to the Nordic Capital Funds
Tel: +46 8 440 50 50
e-mail: katarina.janerud@nordiccapital.com
About Nordic Capital
Nordic Capital is a leading private equity investor in the Nordic region with a resolute commitment to creating stronger, sustainable businesses through operational improvement and transformative growth. Nordic Capital focuses on selected regions and sectors where it has deep experience and a proven track record. Core sectors are Healthcare, Technology & Payments, Financial Services, Industrial Goods & Services and Consumer & Retail, and key regions are the Nordics, Northern Europe, and globally for Healthcare. Since inception in 1989, Nordic Capital has invested EUR 12 billion in close to 100 investments. The Nordic Capital Funds are based in Jersey and are advised by advisory entities, which are based in Sweden, Denmark, Finland, Norway, Germany and the UK. For further information about Nordic Capital, please visit www.nordiccapital.com