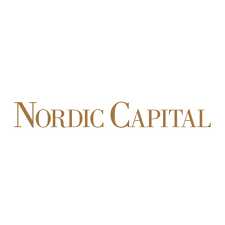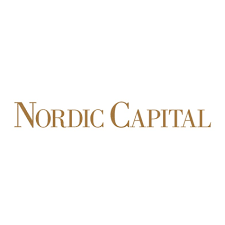 SEPTEMBER 17 2018
Nordic Capital has divested its remaining shares in Saferoad Holding ASA ("Saferoad"), a European leading provider of road safety and infrastructure solutions.
"Nordic Capital acquired Saferoad a decade ago; since then the company has gone through a substantial expansion and is now positioned for further growth," says Olof Faxander, Operating Partner, advisor to the Nordic Capital Funds.
At the time of the acquisition in 2008, Saferoad had 1,300 employees in 10 countries and the company was mainly focused on Scandinavia and Eastern Europe.  Since then Saferoad has made several add-on acquisitions and entered new markets. Today, there are 2,800 employees in more than 20 countries across Europe. During Nordic Capital's ownership period, Saferoad's revenue has grown from EUR 285 million (2007) to EUR 610 million (2017).
The company was listed on the Oslo Stock Exchange in May 2017 and now the journey will continue under different ownership, as Nordic Capital's remaining holding was sold to FSN Capital V on September 11, 2018, in connection with a voluntary cash offer to acquire all of the shares in Saferoad.
Saferoad's business comprises of road signs and technical traffic products, road marking, roadway illumination, road railings and bridge parapets, and rock and tunnel securing. The company plays an important role at various stages throughout new road construction projects and the maintenance or upgrades of existing roads.
"To summarise, Saferoad has transformed into a European market leader in the attractive road safety and infrastructure solutions space. With support from Nordic Capital working closely with the management team, the company has followed a strategy of accretive acquisitions in a fragmented space and a focus on operational improvements. Saferoad has gone far and will now continue its journey further," says Olof Faxander.
Media contact:
Nordic Capital
Katarina Janerud, Communications Manager
Advisor to the Nordic Capital Funds
Tel: +46 8 440 50 50
e-mail: katarina.janerud@nordiccapital.com
 About Saferoad:
Saferoad is a leading supplier of road safety and road infrastructure solutions in Europe. The Group offers a broad range of innovative and high-quality products and solutions to those who own, build and maintain roads. Saferoad is organised in two main business areas, Road Safety  and Road Infrastructure and has approximately 2800 employees. The company design, manufacture and deliver products and solutions that improve the road safety and road infrastructure standards and the Group has leading positions in several markets across Europe, combining strong responsiveness to customer needs through an extensive local presence and a cost-effective supply chain. Saferoad Group has its roots in the North Western part of Norway where operations started back in 1947. Today, the Group has expanded its activities to more than 20 countries in Europe. For further information about SafeRoad please visit www.saferoad.com
About Nordic Capital
Nordic Capital is a leading private equity investor in the Nordic region with a resolute commitment to creating stronger, sustainable businesses through operational improvement and transformative growth. Nordic Capital focuses on selected regions and sectors where it has deep experience and a proven track record. Core sectors are Healthcare, Technology & Payments, Financial Services, Industrial Goods & Services and Consumer & Retail, and key regions are the Nordics, Northern Europe, and globally for Healthcare. Since inception in 1989, Nordic Capital has invested EUR 13 billion in over 100 investments. The most recent fund is Nordic Capital Fund IX with EUR 4.3 billion in committed capital, principally provided by international institutional investors such as pension funds. The Nordic Capital Funds are based in Jersey and are advised by advisory entities, which are based in Sweden, Denmark, Finland, Norway, Germany and the UK. For further information about Nordic Capital, please visit www.nordiccapital.com