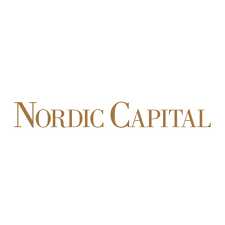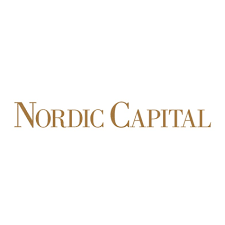 November 10 2017
Nordic Capital Fund VIII ("Nordic Capital") has entered into a partnership with L Catterton, the largest and most global consumer-focused private equity firm in the world, through which L Catterton will become a strategic minority co-investor with 20 percent ownership in the leading Danish bakery and food-service chain Lagkaghuset A/S. Lagkagehuset, which trades under the name Ole & Steen in the UK, has a growing presence in London, where the Company's footprint has expanded from two to five stores in less than four months.
L Catterton was formed in 2016 through the partnership of LVMH, the world leader in luxury brands, Groupe Arnault, the family holding company of Bernard Arnault, and Catterton. L Catterton will bring additional international retail experience and support to Lagkagehuset's international expansion plans. As minority co-investor, L Catterton will appoint Jean-Philippe Barade, Partner and head L Catterton's London office, as Director to the board of Lagkagehuset.
Nordic Capital announced the acquisition of Lagkagehuset in June 2017 with the aim of supporting the acceleration of the business in Denmark and internationally. This includes a growing presence in London, where the Company's footprint has expanded from two to five stores in less than four months. The most recent bakeries have opened in Canary Wharf, Bedford Avenue and Victoria, and new additional openings are planned on Wigmore Street and High Street Kensington.
Michael Haaning, Partner, NC Advisory A/S, advisor to the Nordic Capital Funds, said: "Nordic Capital is delighted to welcome L Catterton as a strategic minority co-investor in Lagkagehuset and looks forward to working alongside them and the very strong management team to support the Company as it grows and expands its international footprint. The business is highly scalable as has recently been demonstrated in London where three new Ole & Steen stores have been opened in less than four months. This is just the start of an ambitious international expansion plan."
Jean-Philippe Barade, Partner of L Catterton, said: "L Catterton is delighted to partner with Nordic Capital in the ownership of Lagkagehuset and contribute our international expertise in food service and brand management to help accelerate the growth".
Consumer and Retail is a core sector for the Nordic Capital Funds which, in addition to Ole & Steen, are currently invested in Britax, Ellos, Gina Tricot, SportMaster and Unisport; and have over the last two years sold their remaining shares in retailers Tokmanni, Europris and Thule following successful flotations.
With 70 stores in Denmark as well as a growing presence in London, Ole & Steen operates a premium concept focusing on high-quality artisanal breads, cakes and pastries as well as other food, teas and coffee. Its unique offering, quality products and proven concept are based on a business model with in-house bakery production and a scalable roll-out strategy. Lagkagehuset has professionalised the fresh bakery industry responding to the increasing public focus on healthy quality food products, a concept that resonates internationally.
Media contacts:
Katarina Janerud, Communications Manager,
NC Advisory AB, advisor to the Nordic Capital Fund
Tel: +46 8 440 50 50
e-mail: katarina.janerud@nordiccapital.com
About Nordic Capital
Nordic Capital is a leading private equity investor in the Nordic region with a resolute commitment to creating stronger, sustainable businesses through operational improvement and transformative growth. Nordic Capital focuses on selected regions and sectors where it has deep experience and a proven track record. Core sectors are Healthcare, Technology & Payments, Financial Services, Industrial Goods & Services and Consumer & Retail, and key regions are the Nordics, Northern Europe, and globally for Healthcare. Since inception in 1989, Nordic Capital has invested EUR 11 billion through eight funds. The Nordic Capital Funds are based in Jersey and are advised by advisory entities, which are based in Sweden, Denmark, Finland, Norway, Germany and the UK. For further information about Nordic Capital please see www.nordiccapital.com

About L Catterton 
With over USD 14 billion of equity capital across six fund strategies in 17 offices globally, L Catterton is the largest and most global consumer-focused private equity firm in the world. L Catterton's team of more than 140 investment and operating professionals partners with management teams around the world to implement strategic plans to foster growth, leveraging deep category insight, operational excellence, and a broad thought partnership network. Since 1989, the firm has made over 150 investments in leading consumer brands. L Catterton was formed through the partnership of Catterton, LVMH and Groupe Arnault. For more information about L Catterton, please visit www.lcatterton.com
About Lagkagehuset (Ole & Steen)
Lagkagehuset (Ole & Steen in the UK), is a leading premium bakery and food-service chain in Denmark with 70 stores and a growing presence in the UK. The company has approx. 2,000 employees and operates a premium concept focusing on high-quality artisanal breads, cakes and pastries as well as other food, teas and coffee. Its unique offering, quality products and proven concept are based on a business model with in-house bakery production and a scalable roll-out strategy. Lagkagehuset has professionalised the fresh bakery industry responding to the increasing public focus on healthy quality food products, a concept that resonates internationally. The Lagkagehuset chain has a high degree of flexibility of concept, ranging from large traditional bakeries to smaller urban food-to-go outlets. Lagkagehuset's business model enables high quality at scale, and its strong brand and modern retail concept has been highly successful in the Danish market. For more information, please see www.oleandsteen.co.uk and www.lagkagehuset.dk