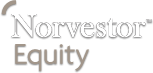 Norvestor VIIL.P.("Norvestor"), a fund managed by Norvestor Equity AS, has signed an agreement to invest in IT Gården i Landskrona AB("IT Gården")
IT Gården has experienced solid growth over the last yearsand established an attractive position
as a leading regional IT services outsourcing provider in the Skåne region in Sweden. The company delivers IT services within IT outsourcing and infrastructure, virtualisation and client platforms as well as related products.
"IT Gården has since its inception focused on delivering superior customer experience and efficient IT solutions.
Over the last couple of years, we have been searching for a partner that shares our vision of putting the customer experience first. In Norvestor we have found a partner that truly understands our business and that can help us, both to expand geographically but also to explore new business opportunities.
We are extremely happy about this new partnership and we are confident that it will allow us to deliver an even better customer experience in the future", says Jan Swedin, CEO of IT Gården. "We have followed the market for outsourcing of IT services for several years, and are very pleased with the agreement to partner with IT Gården.
The company has established a unique position within IT outsourcing for small and medium-
sized enterprises in Southern Sweden. We see a significant potential for continued growth for the company, in addition to several consolidation possibilities in a fragmented IT outsourcing market, making it an ideal platform for Norvestor.",
says Henning Vold,Partner at Norvestor Equity and chairman designate in IT Gården.
Following the acquisition, Norvestor will become the largest shareholder in IT Gården with approximately 77
% of the shares; the management and employees will hold the remaining shares.
IT Gården is headquartered in Landskrona, Sweden, and employs 90 people.
The company had consolidated revenues of NOK 179 million in 2015 1 and NOK 197 millionin 2016¹.
***
1 IT Gården's financial year ends in June