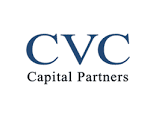 Oakley Capital Fund IV will acquire a majority stake alongside CVC Growth Funds to benefit from business' strong future growth potential
Oakley Capital ("Oakley") has announced that Oakley Capital Private Equity III ("Fund III") has reached an agreement to sell its stake in TechInsights, an information services platform for the microelectronics sector. The exit will generate a gross return on investment of c.18.8x MM and c.82% IRR to Fund III. As part of the transaction, Oakley Capital Fund IV ("Fund IV") will acquire a majority stake in TechInsights alongside CVC Growth Funds ("CVC Growth") to benefit from the strong future growth potential of the business, as well as the significant strategic and sectoral synergies CVC Growth offers.
Fund III first invested in TechInsights in 2017 as a carveout from AXIO Group. During its period of ownership, Oakley has supported management in transforming the business model by shifting its revenue base from one-off projects to higher quality subscription revenues. The integration of three bolt-on acquisitions further strengthened its position as a leader in its field, and today TechInsights provides syndicated content to blue chip companies around the world.
The fresh investment from Fund IV and CVC Growth will support an ambitious, multi-year expansion programme to capitalise on promising growth opportunities that management have identified across TechInsights' core markets and in new verticals. Management are fully committed to remaining with the business and TechInsights will continue to be led by CEO Gavin Carter.
Oakley Capital Managing Partner Peter Dubens commented: "Gavin and his team have transformed TechInsights into a highly successful subscription business, and we look forward to supporting them on the next stage of the company's development. We're also pleased to welcome CVC Growth as co-investors with their strong track record backing high-growth, technology and information services businesses."
TechInsights CEO Gavin Carter commented: "Several years ago, on the foundation of our world-leading reverse engineering, we began to develop the go-to information platform for those interested in microelectronics. We have come a long way, yet there is much opportunity ahead in this innovation-fuelled sector. Continuing our strong partnership with Oakley and now with the support of CVC Growth, we initiate a new investment programme and embark on an ambitious growth plan, working with current and prospective customers to further develop our capability and platform."
Sebastian Künne Managing Director at CVC Growth commented: "CVC has a proven track record of teaming up with like-minded investors to take businesses to the next level. We look forward to partnering with Oakley Capital and working closely with Gavin and his team to continue building a leading information services platform for the microelectronics industry."