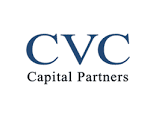 WebPros brings critical automation and security tools to hosting providers, web agencies and their customers.
Oakley Capital has announced that, along with other co-investors, it has reached an agreement to sell its stake in WebPros Group ("WebPros"), a leading provider of web hosting automation software, to CVC Fund VII. The transaction is subject to customary regulatory approvals.
As part of the transaction, Oakley Capital IV will invest $200 million alongside CVC Fund VII as a minority partner to benefit from long-term growth opportunities and new product developments.
Arma Partners acted as WebPros' financial adviser in connection with this transaction. Kirkland & Ellis International LLP and CMS Cameron McKenna Nabarro Olswang LLP acted as legal advisers to Oakley in connection with this transaction.
Peter Dubens, Managing Partner of Oakley Capital, commented: "The success of WebPros to date is the result of many features that are typical of an Oakley investment. A partnership with entrepreneurs we have backed before, a buy-and-build strategy which tackled a high degree of complexity and a sector in which we have deep experience. We would like to thank the team for all their hard work in bringing the group together and look forward to supporting the business in its next phase of growth alongside CVC."
Leif Lindbäck, Senior Managing Director at CVC Capital Partners, added: "CVC has a proven track record of teaming up with entrepreneurs and like-minded investors to support and build better businesses. WebPros brings critical automation and security tools to hosting providers, web agencies and their customers. We look forward to partnering with Oakley Capital and working closely with the management team to continue building the leading global SaaS hosting platform for server management."