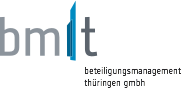 Oncgnostics GmbH has reached the funding limit of € 750,000 on the crowdfunding platform seedmatch 39 days before the end of the campaign. The first funding threshold of € 100,000 was already reported 2.5 hours after the start of the seedmatch campaign on 14 December 2017.
The company is a spin-off of the Gynecological Clinic of the University of Jena and develops – based on patented epigenetic markers – highly reliable molecular biology tests for early diagnosis, treatment decision and follow-up in cancer diagnostics.
With the raised crowd investment, oncgnostics will promote the positioning and marketing of the product GynTect® in the European and North American markets. Additionally further studies will be performed to reach a broad acceptance of GynTect® with the health insurance companies.