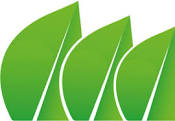 paraDIGMA Group and BlijWerkt are to enter into collaboration and will form a new group. Investor Mentha Capital will take a majority stake in the combination of the two service providers which operate in the field of sustainable employability and provide employment to over 400 employees. The transaction is subject to the approval of the Dutch Healthcare Authority (NZa).
The collaboration creates a strong and fast-growing combination which challenges the established order with its innovative methods. The combination offers a wide range of services where an integral approach and personal approach are central. The two companies already have 500,000 affiliated employees throughout the country. Customers will benefit from the complementary service package of both companies and the focus on sharing knowledge and capacity.
paraDIGMA Group is a fast-growing group of companies operating in the field of sustainable employability. Its occupational health and safety services provider Argo Advies takes a unique approach to absenteeism, leading to progressive and highly effective absenteeism and health policies within organizations. The group also offers psychological interventions, outplacement and reintegration, labour research and advice, and business training. The paraDIGMA Group was founded in 2000 by Rudo Vissers. Mr Vissers will stay on as director and remain a shareholder in the combination.
BlijWerkt is an occupational health and safety service currently under the control of investment company Gilde Healthcare. It has become a successful, leading and nationally operating player where personal attention to its clients is central.
Mentha Capital will take over the shares in both companies from the current shareholders. Mentha invests in established, profitable companies which demonstrate clear potential for further expansion through organic growth, expansion into new markets and/or acquisitions. Mentha has 15 participations, active in various end-markets.
Rudo Vissers of paraDIGMA Group: "We are very pleased to have taken this step. The result is a unique and very solid company with a strong position in the market and major social significance. We continue to look at sustainable employability from the perspective of leadership and culture in organizations, reinforced by a high-quality medical base."
Ruud Pels, BlijWerkt: "I am grateful to Gilde for having supported the development of our company. I look forward to working with Mentha and the paraDIGMA Group. Utilizing the expertise of the paraDIGMA Group in areas in which we at BlijWerkt are less active, enables us to serve our customers even better in the future."
Barend Rutten, Mentha Capital: "Sustainable employability is an increasingly important theme for companies and society where the demand for effective and innovative service is increasing. By joining forces, paraDIGMA and BlijWerkt can further improve the quality and service they provide to customers and lay a solid foundation for further growth.
Gilde Healthcare reflects with satisfaction on its involvement with BlijWerkt: "as a sector specialist with an active growth strategy we have been able to add a lot of value to our investment in BlijWerkt," commented Hugo de Bruin, partner at Gilde Healthcare, "we are convinced BlijWerkt will continue its succesful strategy together with paraDIGMA Group in the years to come."