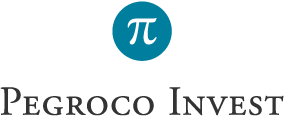 RC Hiss offers complete solutions for all types of lifts. The company supplies and installs new lifts as well as performs service, maintenance and refurbishment of existing lifts. The company was founded in 1977 and has around 40 employees. It is based in Varberg and also has offices in Alingsås and Borås. RC Hiss turns over approximately 80 MSEK and has over the last five years had an operating margin of about six percent.
"RC Hiss is a very well-run company with a strong position on the west Sweden market. It has an experienced management with over 40 years in the lift market. The customer base is large and loyal with over 4 000 installed lifts. Pegroco will together with the management continue to strengthen the company's offer and develop new attractive products and services. We will work for an expansion of the company both organically and by acquisition", says Thomas Brue, CEO, Pegroco Invest.
"With Pegroco as part owner we can prepare ourselves for the next step in our development. We will now have the possibilities to expand geographically, with west Sweden as the top priority market. The ambition is to grow sales by offering an attractive complete solution", says Kent Carlsson, CEO, RC Hiss.
The initial acquisition price for the shares amounts to a maximum of 34 MSEK. The sellers also have the right to an earn-out of maximum 6 MSEK during the next two years. The acquisition includes the company's industrial property in central Varberg and the company's net cash. Pegroco acquires 90.1 percent of the shares while Kent Carlsson with family remain as owners of 9.9 percent of the shares of the company. The Carlsson family has an option to in the future increase its ownership to over 20 percent.
For more information
See www.pegrocoinvest.com or contact Thomas Brue, CEO Pegroco Invest AB (Publ), tel: +46 70-270 2141, email: thomas@pegrocoinvest.com
Consensus Asset Management AB is Pegroco's Certified Adviser on Nasdaq First North Stockholm.