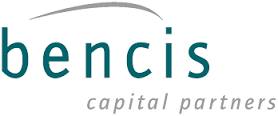 Grants consultancy PNO Group and Bencis Capital Partners join hands to further develop PNO Group's international growth path together. Both through acquisitions and organically, PNO has set a healthy growth curve over the years, which has resulted in a solid European foundation for further development. Understanding the specialist industry in which PNO operates makes Bencis the ideal strategic partner to help grow PNO Group into a leading European grants and innovation consultancy in the coming years.
Synergistic growth remains imperative
With roots dating back to 1985, PNO is not only one of the oldest, but also one of the most solid grants and innovation consultancies in Europe. As market leader and with success rates in European grants well above average for years in a row, PNO managed to develop a unique client portfolio. PNO Group CEO Peter Zwart: "We have worked hard in recent years to further strengthen our business. In doing so, we gratefully drew on the vast expertise and enthusiasm of the people who make PNO what it is today: a dynamic club of committed professionals who wish only the best for their clients and through them for our society. Over the years, we have become increasingly involved in innovation projects, both on a national and European scale, addressing key issues in areas such as climate, health and safety. The fact that we are so successful in this, apart from our passionate people, is due to our scale: like no other, we are able to bring parties together across borders and achieve great results together. Looking at growing international demand, the scaling-up of European projects and the legitimate demands for excellence in our profession, synergistic growth remains imperative to meet this increasing need for quality. PNO has everything in place to provide this quality, and with Bencis' help we can continue to do so as we grow".
Great faith in PNO's future
Jacob Versteeg of Bencis: "Extraordinary things are happening in the market in which PNO Group operates. Whether their clients work on a regional, national or European scale, they always contribute in one way or another to the larger goals of our time. Think energy transition and climate, care and health, innovation, economic development. For this reason alone, as well as the enormous professionalism PNO takes on new challenges, we have great faith in PNO's future, and are delighted to help them achieve their ambitions."
About PNO Group
PNO Group is a grants and innovation consultancy with a strong foothold in Europe's most innovative economies. With over 400 highly skilled staff, the group contributes to the missions formulated by national governments as well as the EU by supporting SMEs, large industries, academic organisations and research institutions in their innovation projects. PNO offers a wide spectrum of services in the field of grants, strategic innovation advisory, compliance, IT-tooling, legal and communication.
About Bencis Capital Partners
Bencis is an independent investment company that supports business owners and management teams in achieving their growth ambitions. Working out of offices in Amsterdam and Brussels, and more recently in Düsseldorf, Bencis has been investing in strong and successful businesses in the Netherlands, Belgium and Germany since 1999.