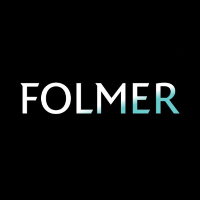 ProMart Oy, a platform company of Folmer Equity Fund II Ky, has completed acquisition of Ruuvilinja Oy. The
completed transaction expands product and service portfolio of ProMart Oy and further strengthens the group's
capabilities especially within fastening products.
ProMart Oy is specialized in technical wholesale and distribution with a product range consisting of well-known items
that meet the requirements of professionals across industries. Company's comprehensive product range includes
tools and supplies, fasteners, protective equipment and chemicals. ProMart employs c. 80 professionals and the
expected revenue for the current fiscal is c. 30 MEUR.
Ruuvilinja Oy, founded in 1983, is technical wholesaler specialized in fastening products and tools. The company is
located in Ylöjärvi, near Tampere. As a result of the transaction, the product offering of Ruuvilinja will expand
significantly. The expected revenue of Ruuvilinja for the current fiscal is c. 1 MEUR.
Folmer